We're proud to announce the major functionality and design update. Implemented functionality will help you to bring your audience engagement to a brand new level. Let's take a closer look at new stuff.
New Drag-n-Drop Widget Builder
Meet the new drag-n-drop widget builder. You can now fully customize your widgets, creating unique design layouts. Edit the widget's structure, add new elements, customize anything you like. Unleash your creativity! Create the best widgets that suit your site design and needs. You can learn all new features of the drag-n-drop builder in the relevant knowledge base article.

New Widget Element: Video
You can now add embedded videos to your widgets. High-level customization allows your video frame to fit into any widget's design.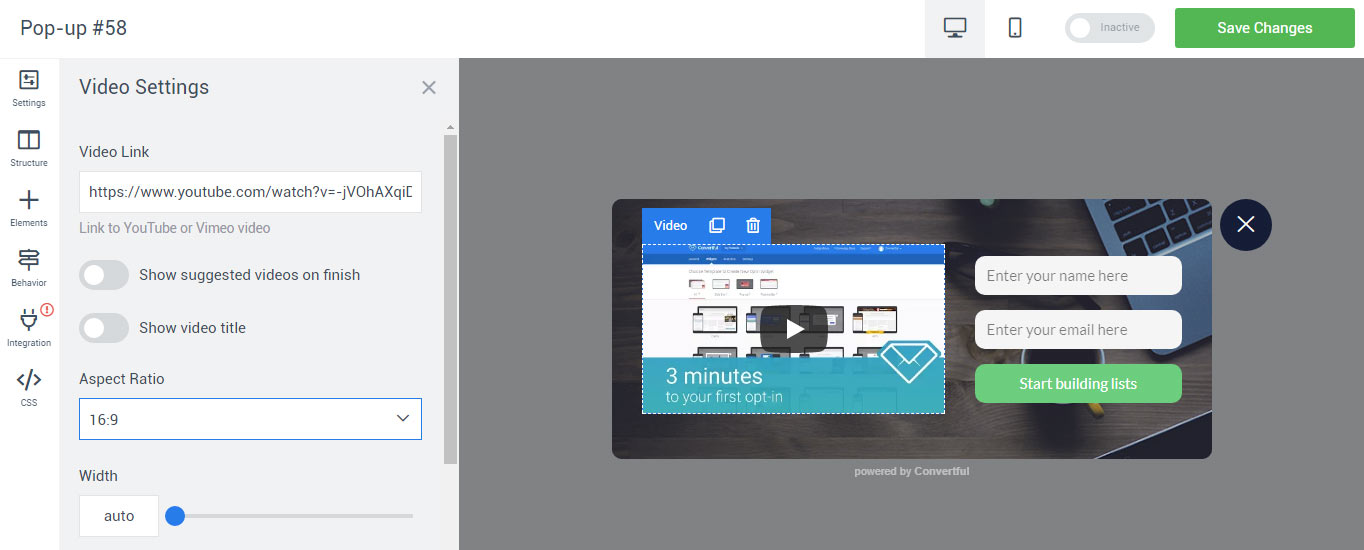 New Targeting Tools
Widget's behavior also received updated features. You now have a tool to trigger widgets based on the visitor's inactivity on the site.

Also, we added an extra targeting condition. You can now display widgets to visitors, who have read a certain amount of pages.

To learn more about our precise targeting tools read the relevant knowledge base articles.
New Input Fields
You can now create widgets with any input fields you like. You can use pre-defined default fields, fully custom and hidden fields. Their data will seamlessly be transferred to your contact list. Based on email service provider you use, you'll see tips about which fields and formats are supported.

Enjoy!
We hope you'll like new tools and design. Our goal is to provide you the best user experience and functionality.
As always, we'll appreciate any feedback. If you have any questions or feature requests, feel free to drop us down a comment or create a ticket in our support portal.