Are you wondering what's new in Convertful? Look no further… In this update, we are going to share all the new features and improvements we recently released.
Let's get started…
Chat Bubbles
We created a new category of templates, called "Chat Bubbles".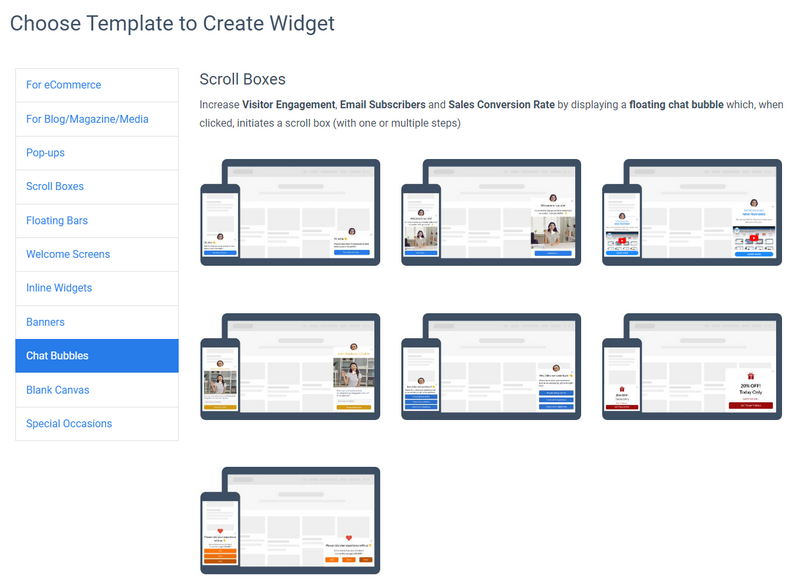 As the name suggests, these templates allow you to show a floating chat bubble which, when clicked, initiates a scroll box or pop-up (with one or multiple steps).
This feature was requested by several of our members, so we made it happen! We highly recommend that you give it a try, as it could greatly increase visitor engagement, email subscribers and sales conversion rates.
New Margin Setting for Scroll Boxes
Until recently, scroll boxes were shown next to the screen. Well, you can now decide if you want the scroll box in this default position, or in a different position. We have now added an option to adjust the position of the scroll box, e.g. 30px away from the right border and 30px away from the bottom border.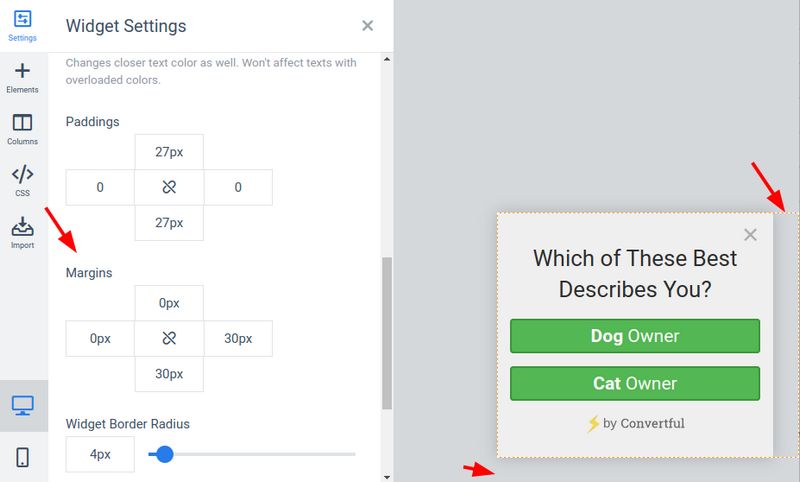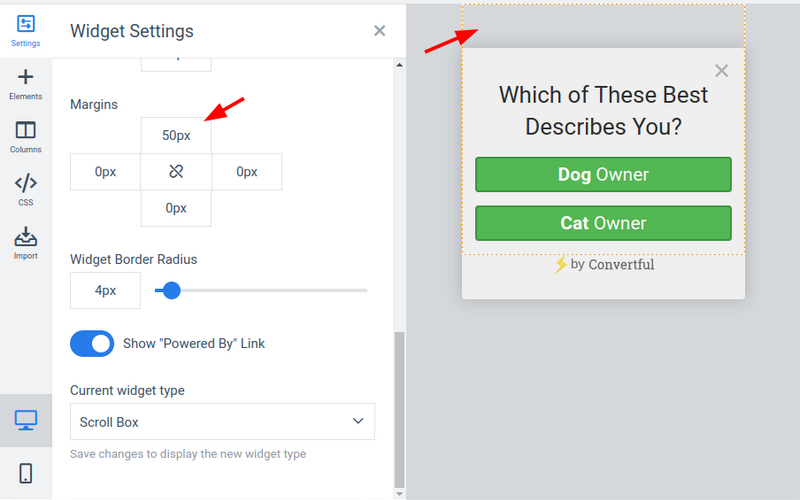 Background Image in Floating Action Buttons
You can now add a background image to floating action buttons.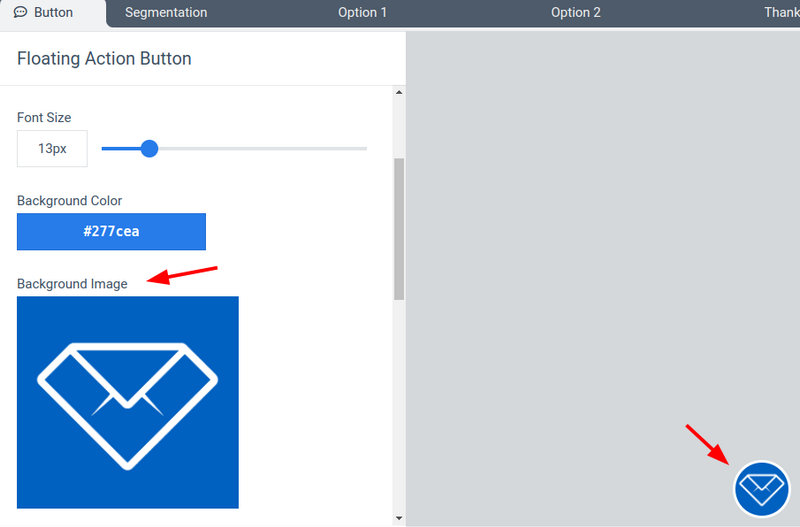 That way you can create visually more attractive buttons and even buttons without any text, by using the background image of your choice and adjusting the padding of the button.
New Display Rule
We added a new display rule. You can now show a widget while users scroll over a specific element.
All you need to do is to tick that box under "Show When" in "Display Rules" and then select an element.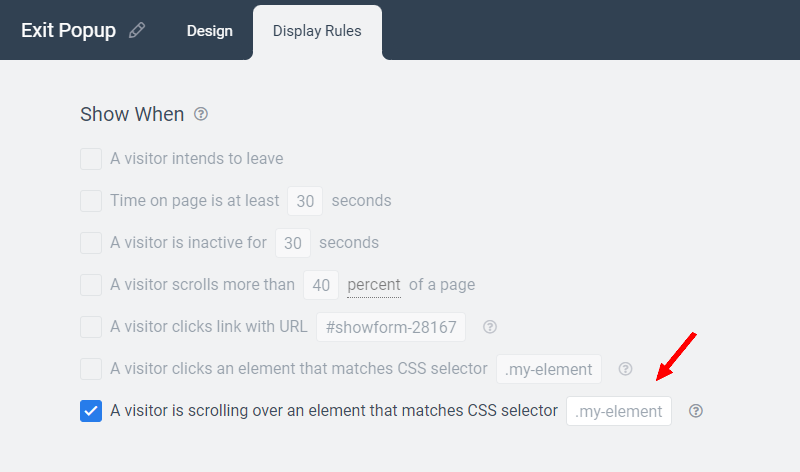 Your widget will then appear when your visitors scroll over that element.
Blur Effect for Scroll Boxes, Pop-Ups & Floating Bars
You can now add a blur effect to the background behind scroll boxes, pop-ups and floating bars, as shown below: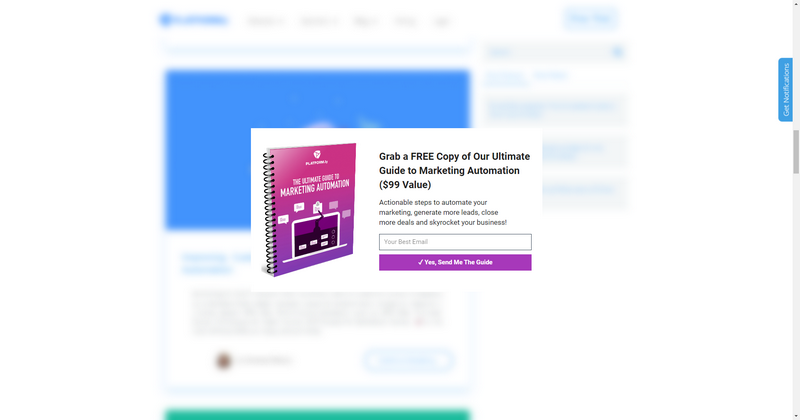 All you need to do is tick the "Enable Blur Effect" slider in the builder.
That way you can be sure your visitors pay more attention to the content of your widget than what's in the background.
Content Locking
You can use the blur effect to lock content on your webpage so that visitors cannot see it until they fill out the form.
For inline widgets, simply tick the "Lock All Content Below" button and place the widget just before the content that you want to keep blurred until visitors fill out the form.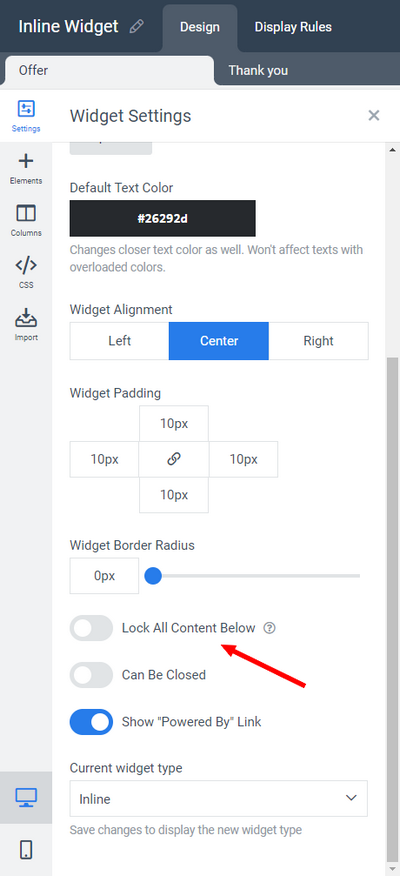 For pop-ups, enable the blur effect, then under "Close Button Location" select "none" and toggle off the "Overlay should close the widget" button. That way visitors will not be able to close the pop-up until they fill out the form.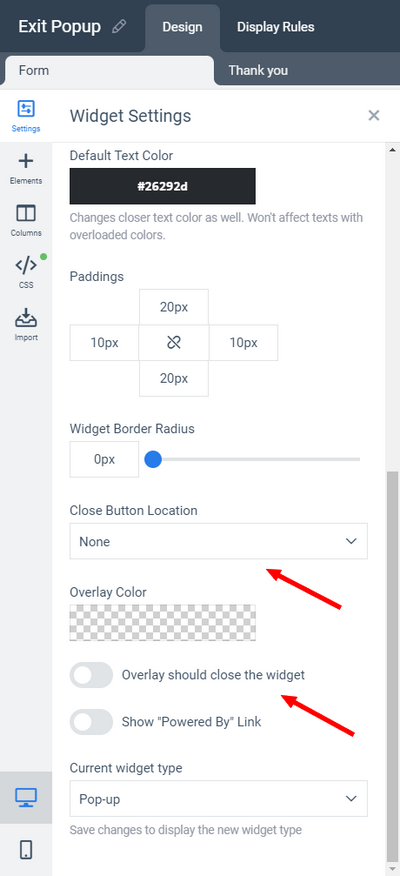 Please note that you can also design your widget so that a specific section of your webpage is blurred when visitors reach that section. They will have to fill out the form to be able to view the blurred content.
To do this, enable the blur effect, then under "Display Rules" select "A visitor is scrolling over an element that matches the CSS selector" and the section that you want to blur.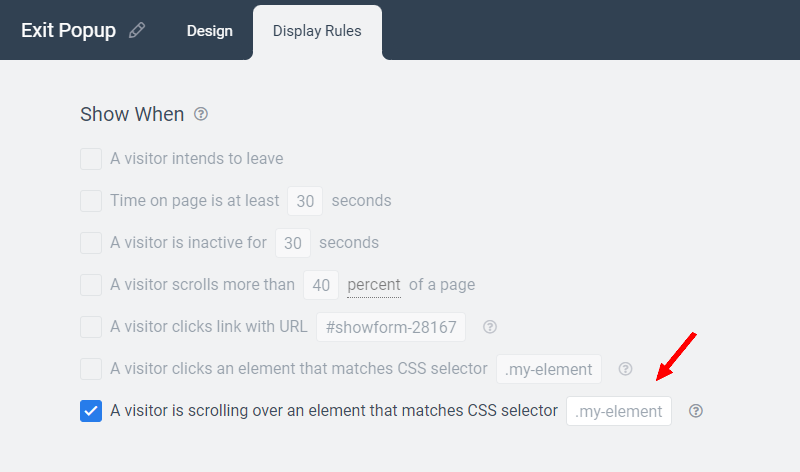 You can use the "Show Only If" condition to set conditions for the widget to show only if something happens or does not happen.
For example, to set it so that the widget does not show if it has already been filled, add the condition that the widget should show only if the "Page URL get parameter form doesn't match filled".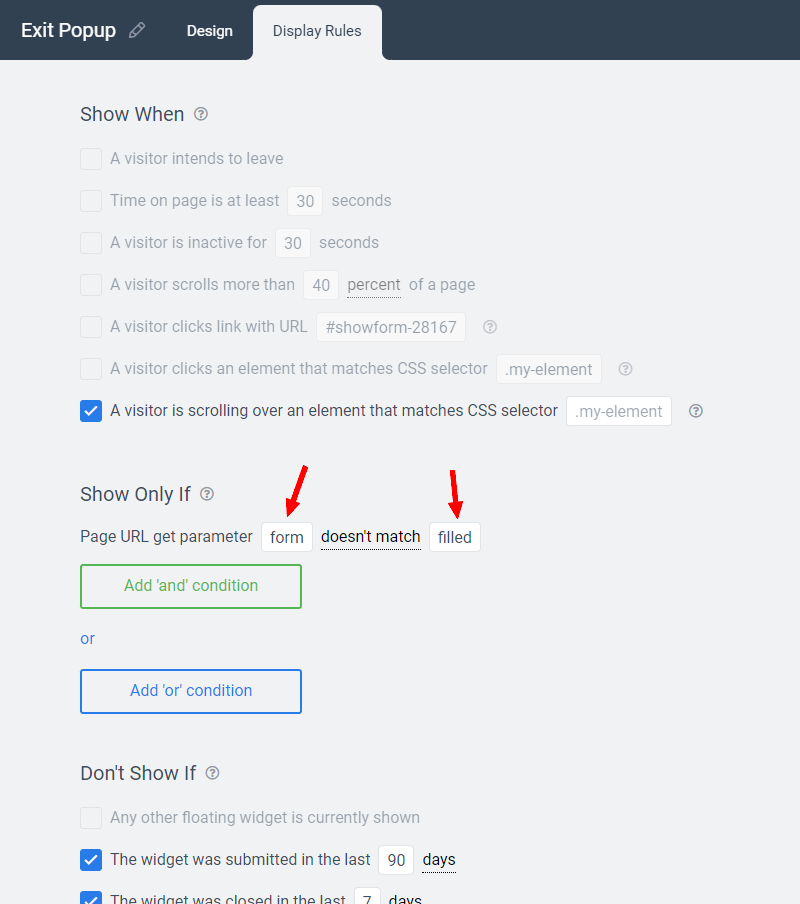 Blur Effect Intensity
You can set the intensity of the blur effect by simply adjusting the blur effect intensity bar to the percentage that you want.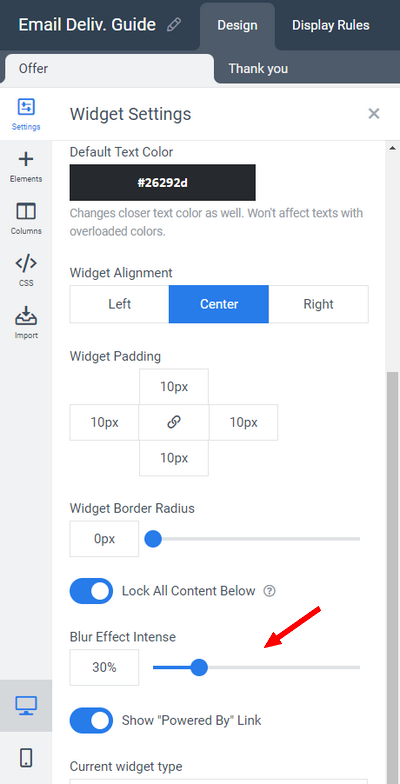 "Reply To" Setting for Lead Email Notification
As you may know, you can get notified by email when someone opts in using a widget you created with Convertful. Well, you can now choose which "Reply To" email address the email should use, between "Default ([email protected])", which was the only option until recently and "Subscriber (Lead Email)".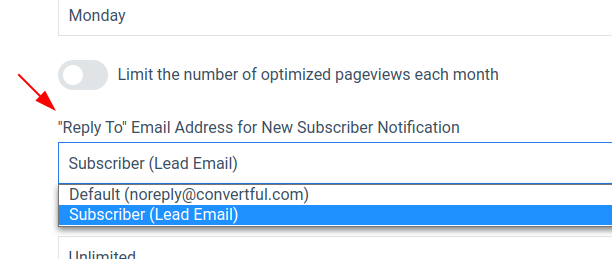 This means you can now easily get in touch with that lead, by hitting reply in the notification email you received.
More new features and improvements are coming soon. Stay tuned!
➡️ Not a member yet? Click here to sign up now…
➡️ Already a member? Log in now and give these new features a try!
If you have any questions or feedback, don't hesitate to leave a comment below.
Remember you can also find us on Facebook, Twitter and LinkedIN.