This week we're happy to introduce:
phone field validation,
mobile width control for images, and
widget list analytics tool.
Phone Field Validation
We added a phone number field validation via Google database. It allows using different formats and country codes, including use of brackets, symbols and dashes inside the input field. A valid phone number using any format can now be submitted.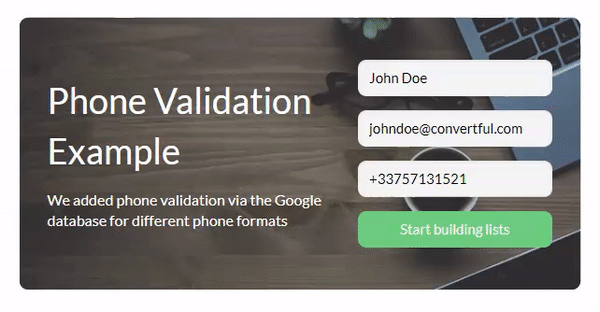 Mobile Width for Images
You can now edit image width separately for the desktop and mobile versions of your form. Just open the mobile preview (bottom left corner while editing) and specify the "Mobile Width" for the image element.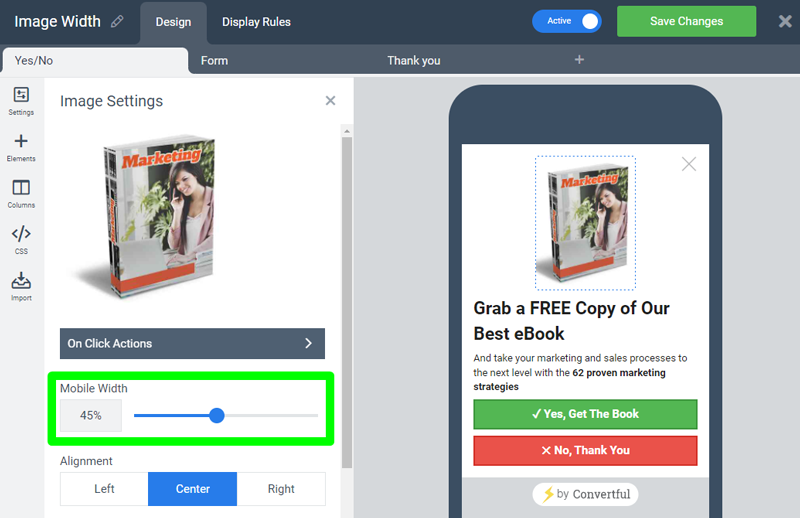 Widget List Analytics Tool
In your widget list, you can now filter the list for a specific integration and time period. Counters for impressions, conversion, and conversion rate will update accordingly and show you how your widgets performed during the specified period.