Inbound lead generation services are essential for every business. But what is inbound lead generation, and how does it work?
Let's start with the basics. First of all, a lead is any person that demonstrates interest in your company in any way. You want to lead nurture so they can progress across your sales funnel and become paying customers.
Inbound lead generation software makes your customer base grow. However, there are several ways to generate leads, and you need to find the ones that work the best for your business.
For example, let's say you get a call from an insurance company asking if you'd be interested in buying insurance for your car. The issue is, you don't even have a car. Would you like this approach or find it annoying? That's why inbound lead generation is so important: inbound involves contacting people who have demonstrated interest previously. Of course, those leads will be more qualified than any leads you can get by email blasts or random calls.
Not all leads are equal in terms of their interest in your products and the ability to turn into sales. There are different types of leads you can find so let's go through a few below in our lead generation guide for 2020.
Types of Qualified Leads
Marketing Qualified Lead (MQL)
A Marketing Qualified Lead is someone who has shown interest in your brand but who is not ready to get a sales call. For example, someone who filled in a form to get some kind of offer from you. They might not be interested in buying from you just yet, but you should keep in touch until they are ready.
Sales Qualified Lead (SQL)
Unlike the previous example, Sales Qualified Leads are ready to be paying customers. Someone who filled in a contact form on your website asking for details of your product fits in this category, and you can contact them with your pitch.
Product Qualified Lead (PQL)
This type of lead is commonly associated with SaaS products since it means that the lead has tried out your product (usually through a free trial) and now are ready to move on to a paid plan. Often, these leads are going to contact you and enquire about features that a paid subscription includes. They have used your product already, so they know what to expect, and you can't let these leads go.
Service Qualified Lead
Similar to PQLs, these leads have contacted your support team requesting an upgrade. They already use your service, but they're looking for more. You can forward these leads to your sales team to make sure they do not fall through the cracks.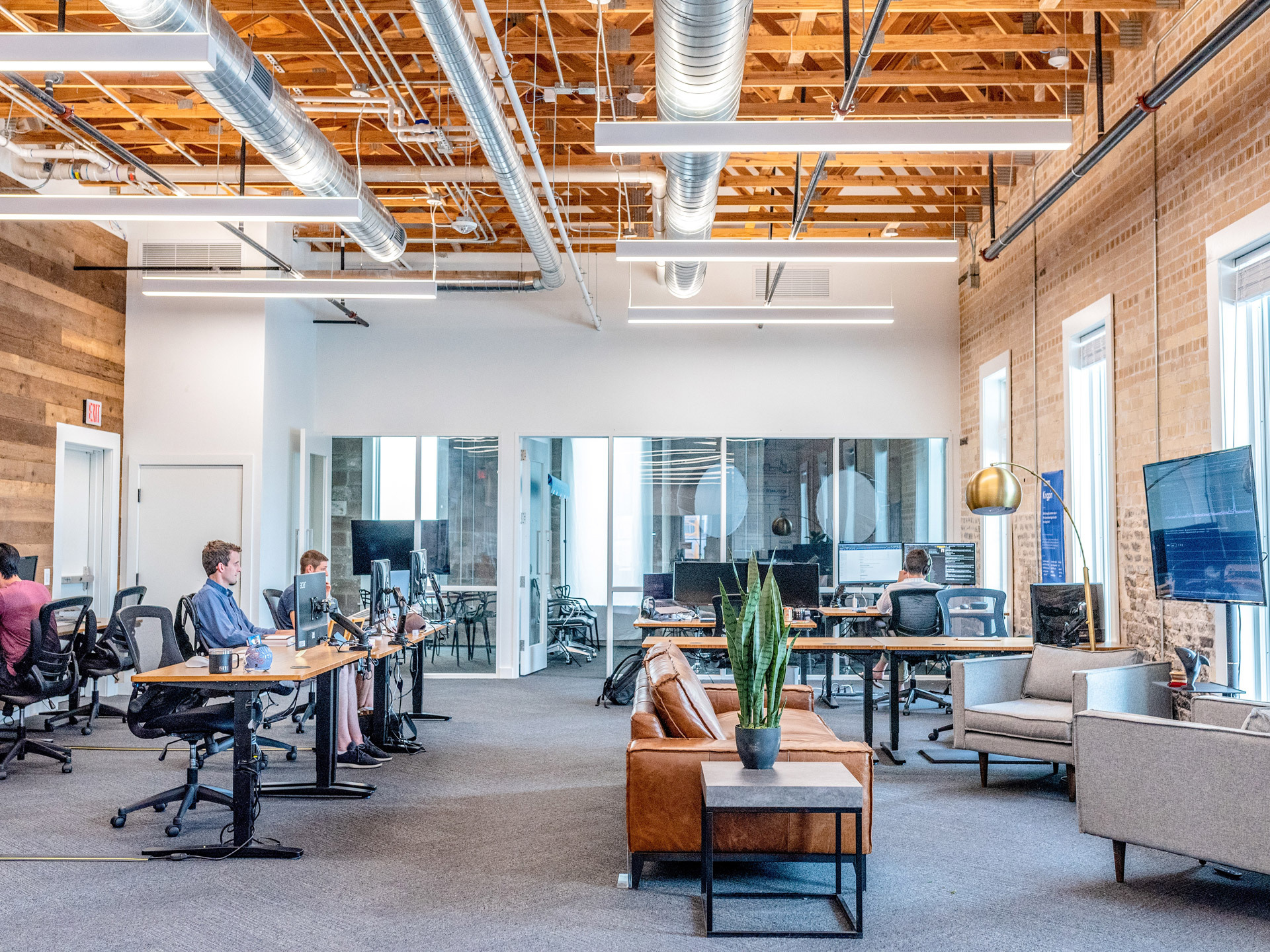 What is Lead Generation?
Lead Generation is the process through which you convert the general public into paying customers for your brand. There are many tools you can use to attract these potential buyers, such as content, discount codes, newsletters… We'll go through a few examples later in this article.
Lead generation warms up prospects until they are ready to buy your product or service. This process is called lead nurture.
Why do I need Lead Generation?
The process we will be discussing in this article is one that aims to convert organic leads into customers. It's a lot easier to warm up leads that have shown an interest in your product than trying to get leads from cold calling and emailing.
If you don't use it yet, you should as inbound lead generation is an essential step in your sales process. In your sales funnel, business lead generation is the second step: you've already attracted these leads, now all you have to do is make sure they stay on track to become buyers or subscribers. This is where inbound marketing gives that extra push to turn leads into paying customers.
The Lead Generation Process
Just like any other step in your sales funnel, lead generation has its own process. You can split it up into four different phases:
A visitor discovers your company through your marketing channels, for example, your website or your social media accounts.
The visitor clicks in your Call To Action.
That CTA button takes the visitor to a landing page, which is where you get the contacts from those leads in exchange for a discount or any other offer you're promoting.
The visitor fills in the opt-in form for lead capture that you've placed on your website, and now you have a new lead for your sales process.
Now that you know how the inbound lead generation process works, we can discuss lead generation marketing techniques.
Lead Generation Marketing
Once you are aware of the simple process of lead generation, you can use it anywhere that you think is suitable. You can use different channels to bring users to your landing page. We'll show you a few possible ways to obtain those contacts in your opt-in.
Email
When someone has already subscribed to your updates, they are more likely to purchase from you than someone who has never had contact with your brand or products before. Emails are perfect for lead nurture.
You must remember, however, that everyone's inbox is a bit cluttered. Make your CTA stand out and design your message carefully. Good email practices always help to convey your message more effectively.
Content
Content is our favorite channel in this lead generation guide, precisely because of its variety and multiple purposes. As you write your content, you can share news, information, data, and much more. Using content, you can add your opt-ins inline, use welcome mats, content lockings… If the users are interested in what you have to say in your articles, they're much more likely to give you their contact details. Content lockings, for example, ask readers for their email addresses in exchange for premium content that's hidden until it is unlocked. If they like what they're reading, then they will give their contact for more information.
To find out more about how to use opt-ins in your content, check out our guide to data collection using content.
Ads and Retargeting
You can create ad campaigns according to the channel – Google Ads, Facebook Ads, and many other platforms. Nonetheless, no matter what you choose, you must ensure your ad and your landing page match visually and in terms of content. The action you want users to perform must be clear in your message, and you must not promise in your ad what you cannot deliver. Be honest towards your audience, and they'll thank you by trusting you with their business.
Social Media
Every social network platform allows you to connect with leads. You can add the link for your landing page in your Instagram bio, on Facebook posts, in your tweets, on Pinterest pins, or even in Quora answers.
Social media makes it easier to connect with any prospects and attract them to your landing pages. It's also easy to segment the information you want to share according to the channel you're using.
Blog
If you use opt-ins in your blog, make sure they are relevant. Let's say your company offers SEO services. So, you have an article about on-page SEO that gets a lot of visitors – what do you do? You add an opt-in in that article with an ebook about the best on-page SEO practices for 2020.
This ensures your opt-in is something relevant. Those interested in your blog posts will provide their email address in exchange for more useful content.
Free Trials
If you offer a SaaS product or any kind of subscription-based service, it's always an excellent marketing strategy to have a free trial period in which your users can decide if they want to pay to unlock all options and features.
You can always contact users during their trial period to help with onboarding and ease their passage into becoming paying customers.

Wouldn't it be easier just to buy leads?
If you're investing in advertising, you might think buying leads is a good idea. After all, you're paying anyway, right?
Well, first of all, any leads you might buy have no idea who you are. Since they never contacted you, your message is not expected and, therefore, unwanted.
This method will have a negative effect on your opening rate, or it can be worse: your emails can get marked as spam. Of course, like anyone in sales or marketing, you want to have lots of leads, but leads that mark you as spam are useless and can be detrimental to your strategy.
If a lot of users mark your messages as spam, you can be blacklisted, and once your IP lands in a blacklist, it's not easy to remove it. Being on a blacklist means your emails will not be delivered.
So, in short, buying leads can (and will) compromise your whole marketing plan. It's not worth it. Organic leads, i.e., leads that you got from an opt-in form on your website or social media, are the best leads for your business. Also you should keep in mind privacy rights, shortcuts are not acceptable when it comes to user's privacy.
Qualifying Leads
We've mentioned different types of leads and sources for those leads. However, we still need to talk about how you qualify a lead. How do you know whether that person is interested in your product?
To build a lead profile, you need to have an information-gathering process that tells you everything you need to know about that possible lead. We'll go through two common types of leads qualification that you can do according to their sources.
Coupons
It's not always easy to gather much information from someone who just found your coupon online. But if your product and copy are appealing enough, you might get those users to give you their name and email address in exchange for a coupon. This does not give you a lot of information, but it's a touchpoint with your brand that might mean those users are interested in your product.
Content
Contrary to coupons, leads that gave you their email address to access locked content might not always be interested in your product, especially if your article is mostly informative or educational. What this means is that you'll have to collect more information when you offer content in exchange for contacts. More information will make it easier for you to understand whether that person who asked for locked content is going to be a legitimate lead or not.
So, we recommend collecting as much information as possible, while taking into account the time that it takes to fill your opt-in. You want your form to be detailed, but not so much so that it becomes annoying.
What about Lead Scoring?
Simply put, Lead Scoring is a way to decide whether a lead is just browsing or ready to buy – or everything in between. It works by assigning a numeric value (score) to every action that the user can perform in your sales funnel. Some actions have a negative value, meaning less interest in your product, such as not opening your emails.
Each company has a different way to look at lead scoring, with different actions implying different values. We recommend defining your values according to the actions that matter to your sales funnel.
Lead Generation Strategies
There are quite a few options when it comes to generating leads. You want to get users to your landing page or your opt-in form, but how do they get there? We'll show you.
Facebook
In the beginning, Facebook wasn't a lead generation channel per se, with companies using it more for brand awareness. You could use links in your posts that took users to your website, but it took a while before the algorithm started valuing brands and business pages over regular users.
Nonetheless, Facebook Ads changed that, bringing attention to the pages that invested in it. It has been a while now ever since these ads became a reality, but they still are quite an effective channel for lead generation. You can use your ads to link to your landing page, thereby targeting a lot more users than a simple post would reach.
Twitter
If you have a popular Twitter profile, it's time to monetize it with Twitter Lead Gen Cards, which collect Twitter usernames, names, and email addresses for anyone who clicks Submit on your card.
This is a quick way to collect new leads by automatically populating your lead gen card with user data.
LinkedIn
Just like Twitter, LinkedIn has its own Lead Gen Forms. These forms will fill automatically when a user clicks the CTA. If your product is used by professionals, it's helpful to target users with a specific job description or interested in similar products.
Pay Per Click
Pay Per Click ads are paid results in SERPs. The most popular PPC platform is Google Ads, since Google gets the most daily and monthly searches by a long margin. This makes it essential for any company because not all your prospects may ot use Twitter, or LinkedIn, but they are sure to make searches online on a regular basis.
B2B
B2B leads have different strategies than B2C. To capture business leads, SEO is the most effective technique, followed close by email marketing. Email marketing has often been described as "dead", but it still is alive and well, especially when it comes to contacting leads for B2B.
Lead Generation Tips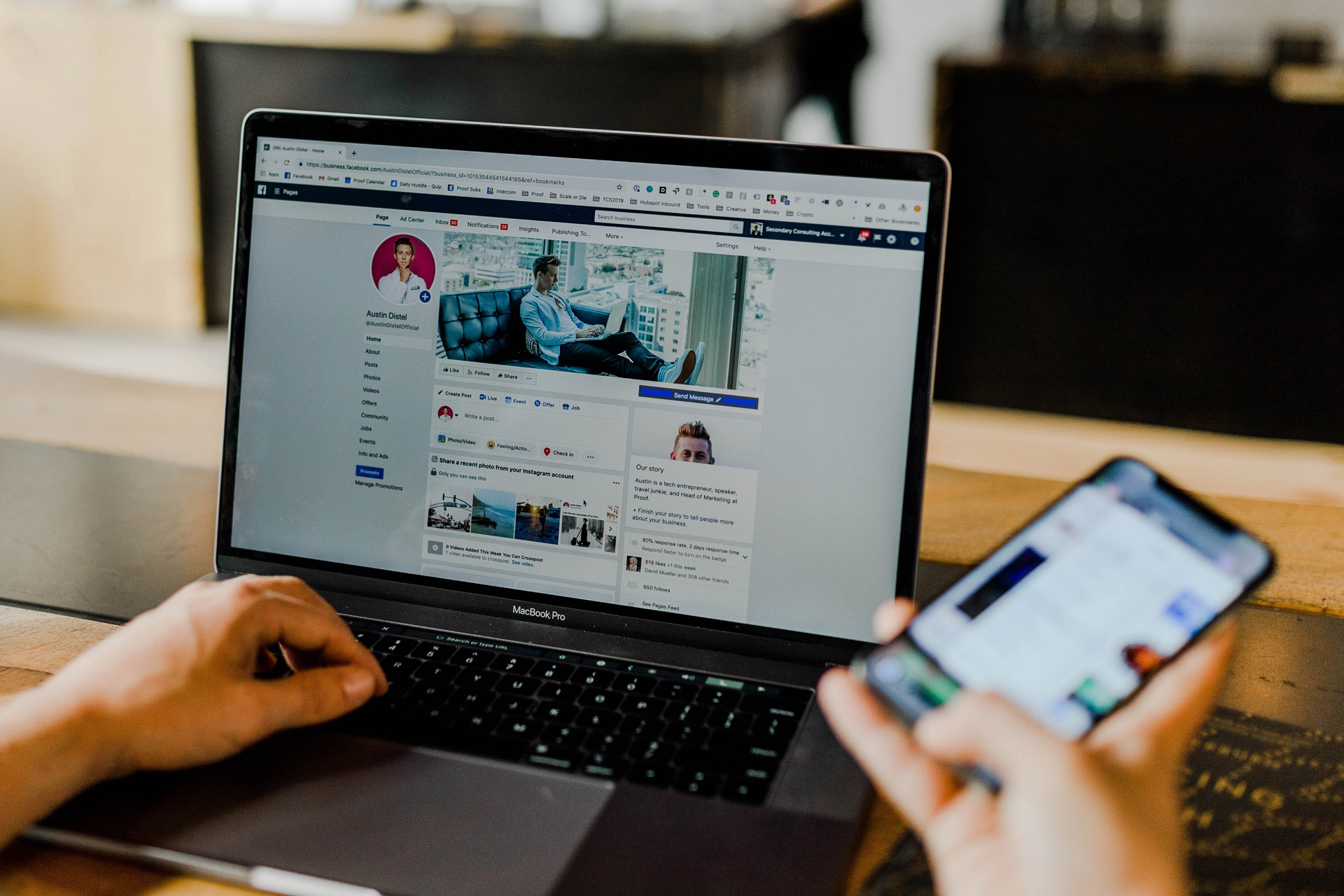 Which Lead Generation tool should you use?
A tool like Convertful is ideal for lead generation. It offers easy to use opt-in forms of all different shapes and different ways to attract users, from welcome mats to spin-to-win gamification. There are many integrations available that will help you transfer the data collected so you can add those new contacts to a drip campaign or any other way you want to contact your new leads.
You can combine Convertful opt-ins with PPC ads, Facebook Ads, and a variety of other channels.
Create offers for every step of the lead nurturing cycle
Not all your prospects are ready to buy when you meet them in your lead generation process. That's why it's important to have the right offer for each stage of the sales funnel.
You can offer educational material such as ebooks, white papers, and similar, to leads that just started interacting with you. When they are further down the sales funnel, and they have a high lead scoring, you can offer them a free trial or a demo of your product.
Be consistent across all media
No matter how your users got to your opt-in, your message should be consistent across all channels. This includes social media, your landing page, your website, and everywhere else your brand is present.
It's essential to present your brand image seamlessly across all media. Convertful opt-ins help you do this, by allowing customization in every single opt-in you can pick. If you offer content such as an ebook, that ebook should also follow your brand's communication style.
Listen to your sales team
Lead generation and lead scoring mean nothing without input from your sales team. You need to be in touch with your sales representatives regularly  to know where each lead stands.
Sales reps not only nurture these relationships, but they also help you understand where your marketing strategy is failing and needs improvement. It's important to be constantly testing new techniques, but also to recognize where you should keep the status quo.
Understand the role of social media
Social media is not just for brand awareness – it can also help you reach out to users that are further down in your sales funnel  as well. Use your social media posts to direct users to your landing pages that convert the most.
We also recommend checking out the analytics of your website to figure out where your leads are coming from. If you have the same opt-in on all pages, you'll surely notice some content leads to conversions more often. Once you have those figured out, link frequently to those from your social media profiles.
Keep on improving
As we mentioned earlier, it's important to keep your lead generation strategy updated and to not let it stagnate. Constantly update your opt-ins and your landing page, and don't get stuck in your old ways – use A/B testing to figure out how to convert more effectively, and never stop iterating.
Marketing strategy is all about learning how to optimize your efforts. Be flexible and you'll find your conversion rate increasing.
Final Considerations
You can never stop testing when it comes to lead generation. Testing leads you to perfection – so keep in mind that your lead generation process can always improve. Don't get discouraged if in the beginning, the results are not immediate t – just like everything else that marketing encompasses, you have to be open to recalculating your route at all times.
Convertful helps you with this process and allows you to try different opt-ins. You can also check our reports to understand which opt-ins work better for your target audience.
If you have any questions, please feel free to comment, or contact us on Facebook, Twitter, or LinkedIn.