This week we're introducing update related to the General Data Protection Regulation (GDPR) compliance, including Data Processing Agreement, tools for controlling personal data storage duration, personal data erasure tool, and tools for site and widget analytics reset.
Data Processing Agreement (DPA)
If you collect any personal data of citizens of the European Union and/or you're located in the European Union, the GDPR Law requires you to sign the Data Processing Agreement with us.
You can generate and sign this agreement electronically for each site via the relevant site's settings.

To generate and sign the Data Processing Agreement for your site, press the relevant button:

Fill in the data fields to generate the Agreement. Note that the number of fields differs if you represent yourself or your company: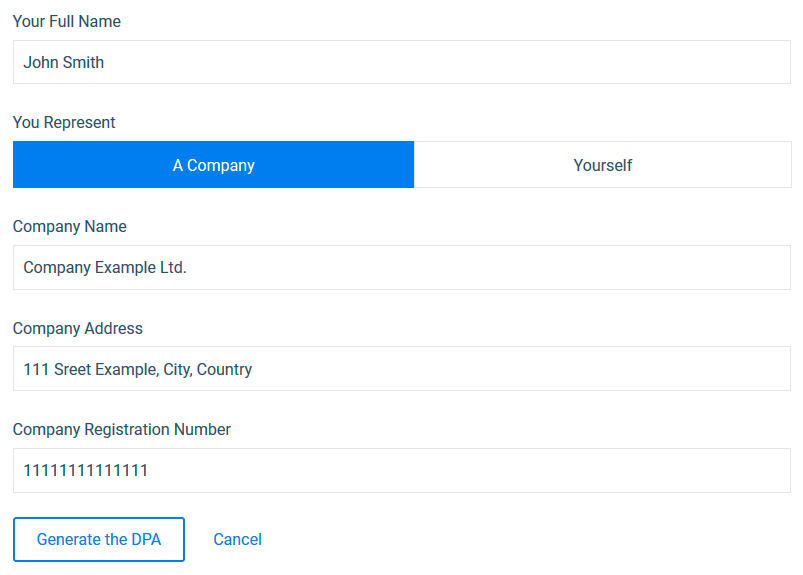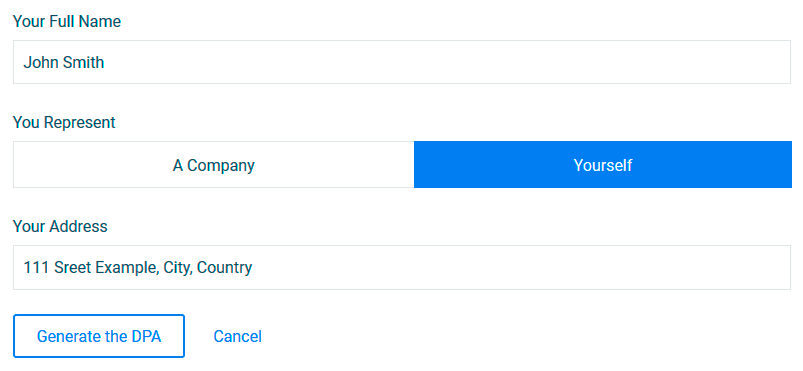 Once finished, press the Generate button and you'll see the Agreement Draft: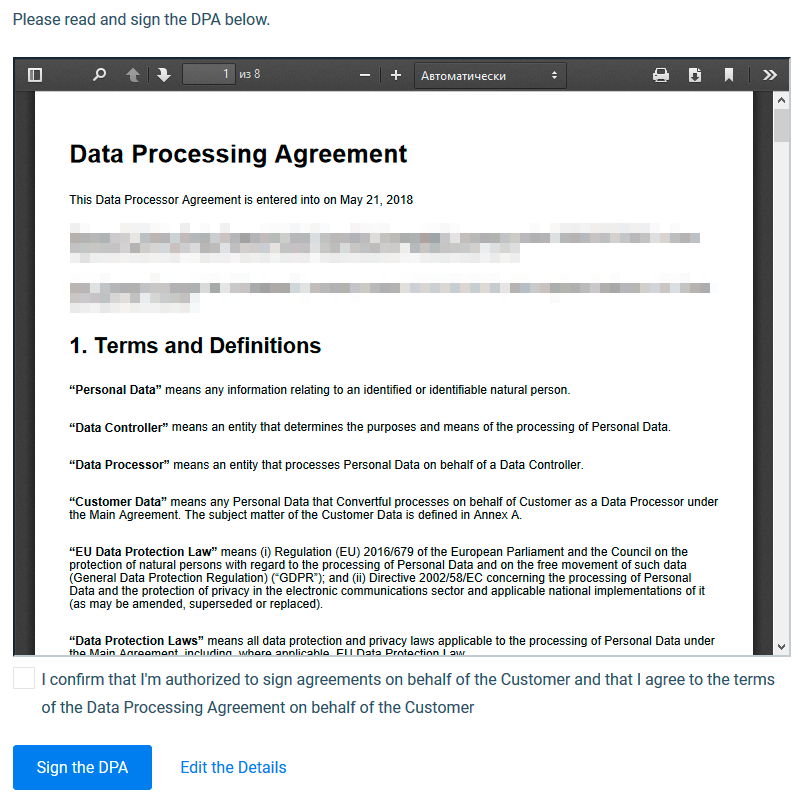 You can edit your details by pressing the relevant link. When ready to sign, click the confirmation checkbox and press Sign the DPA button.
You can always see the signed DPA and its Annex A: Data Processing Instructions using the relevant links:

DPA signature implies that you shall get an informed consent from your visitors when getting their personal data, so we'll require you to place at least one mandatory agreement checkbox to a subscription widget, so it could be activated.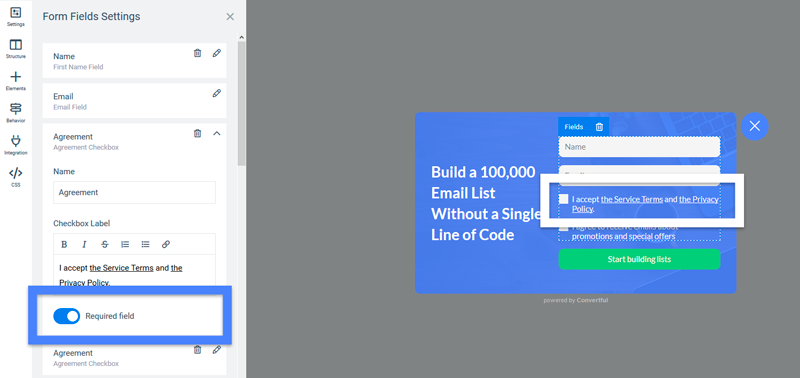 Personal Data Storage Duration
In your site's settings, you can now define for how long Convertful shall store the collected personal data of your subscribers.

Just pick the relevant item of the dropdown list and press the Save Changes button:

Personal Data Erasure and Site Analytics Reset
Additionally to data storage duration, in your site's settings, you now have an ability to manually erase personal data from the database and reset the site's analytics:


Note, that this action completely removes the data, and you won't be able to restore it. Please be certain when erasing this data.
Widget Analytics Reset
Lastly, following your requests, we added additional control for the widget list, allowing you to reset stats and analytics for a single widget. Being reset widget's analytics applies the relevant update for the general site's analytics, so you'll always have access to the actual stats.