Did you know that 74.2% of eCommerce buyers abandon their shopping carts?
You can have brilliant paid traffic, the most convenient site, and service. But if you're not recovering your abandoning carts you're probably losing lots of money.
Of course, you can always use general tools that reduce cart abandonments. For example, like trust badges.
But let me tell you about one simple and unconventional tool that you can implement in 5 minutes, and that can recover you on average 1 of 5 abandoning carts.
This tool is called the Cart Abandonment Popup.
The idea is simple and originates from the ancient market traditions.
When a buyer was about to leave a store without buying, the seller always offered some instant discount.
And you can do the same in your online store.
You can create a cart abandonment popup, which is like a seller that works for you 24 hours a day, 7 days a week.
An all this time this virtual seller is closely monitoring when your visitors are about to leave without actually buying.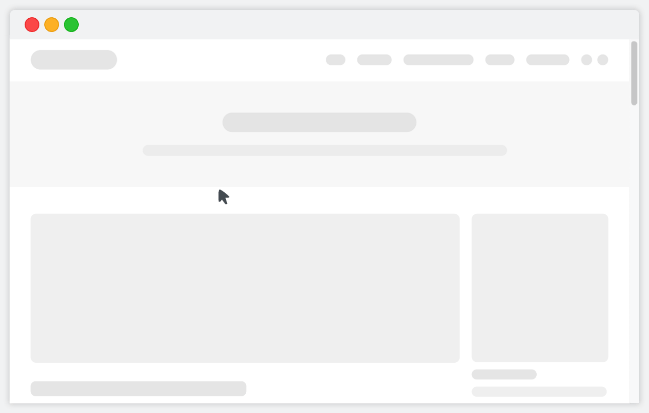 And when this happens, the virtual seller gives them a special offer.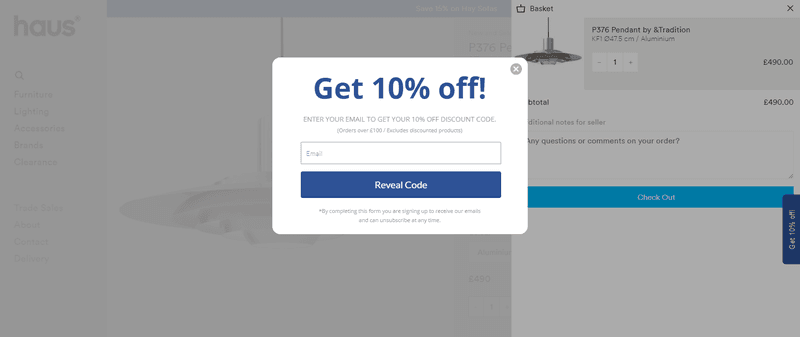 And on average such an offer can recover an amazing 21% of these leaving visitors, so they finish the purchase.
The best part: you can get the same tool for your online store in 3 simple steps.
Step 1: Create a discount coupon in your ecommerce admin panel
For example, it can be a Shopify coupon.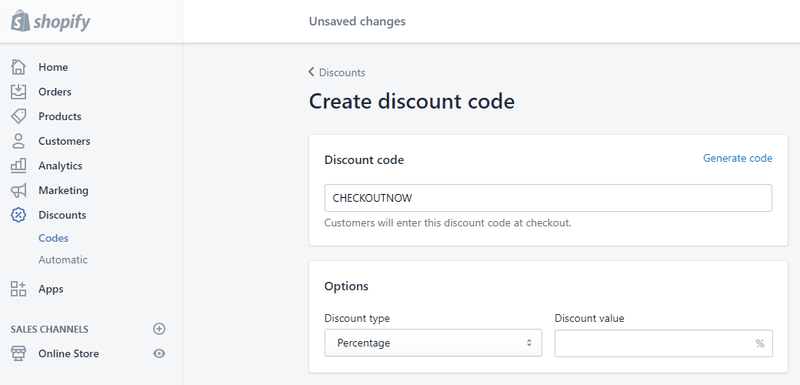 Make sure you have a separate coupon for every on-site marketing campaign, so you could be sure which of them led to a sale.
For cart abandonment coupons I recommend to use discounts from 10% to 20%, and a relevant coupon code like CHECKOUTNOW.
Step 2: Create a popup and describe your offer
Choose the design, that fits your store the best.
Change the words if needed, and make sure to paste your coupon code.
Step 3: Set up the display rules
Make sure that the popup is shown when a visitor is about to leave.
And that it only happens on the shopping cart and checkout pages.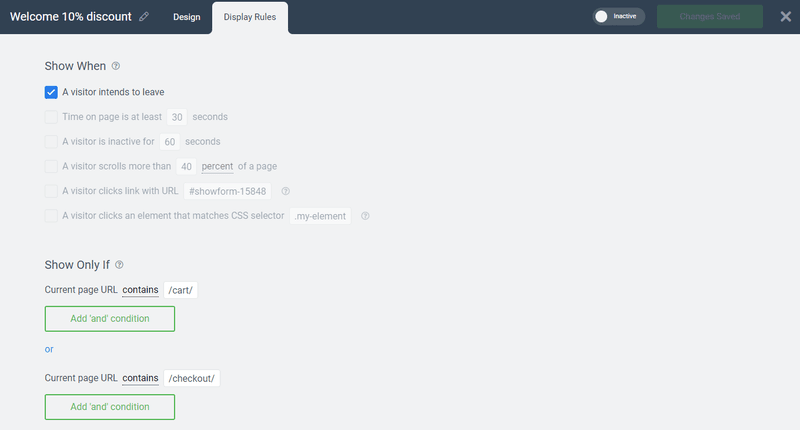 And of course, you can test yourself how it works.
That's it! Now you have your own virtual seller, that works 24/7! (Just imagine how much that would cost, if you hire a real person for this.)