Do you know what one of the BEST eCommerce opt-in tools looks like?
Here it is: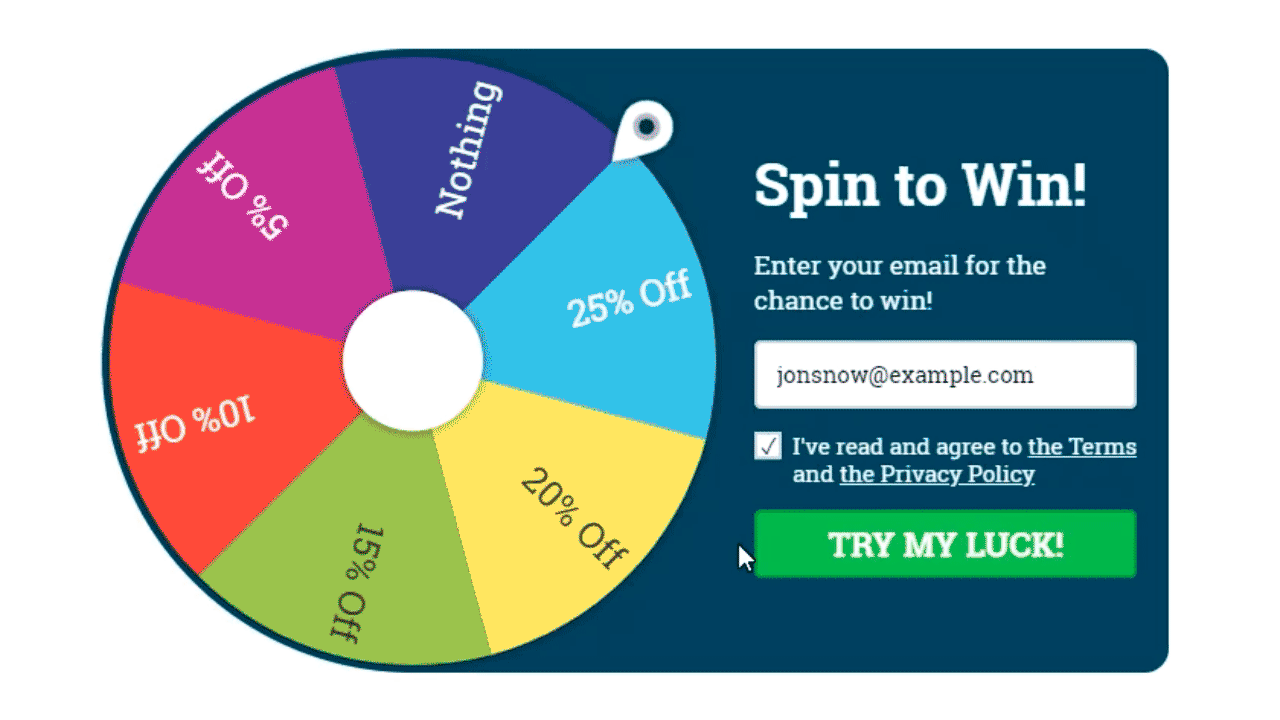 It's a widget (generally, a popup), that's displayed to all new site visitors and that offers to instantly win a prize in exchange for an email address.
The prizes may include different welcome discounts, free shipping, digital products, and even some small physical products, that a customer will receive with the first order.
Each of the prizes is bound to its certain coupon code, that can be redeemed during the checkout.
If you have an online store, you can expect a spin-to-win widget to convert 11% of your visitors into email subscribers.
The best part: you can launch your own Spin-to-Win promotion in 3 simple steps.
1. Create the Prize Coupons
Open your eCommerce platform backend, and create 6-8 separate prize coupon codes. For example, in Shopify, you can do this in the "Discounts" section.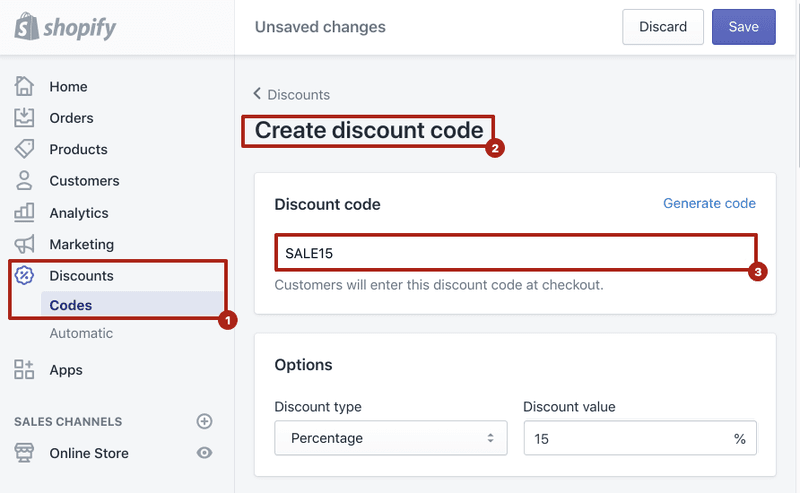 Generally, it's a good idea to offer different types of prizes: 3-4 percentage discounts, 2-3 fixed amount discounts, and free shipping.
2. Create the Gamification
Choose one of the pre-built Spin-to-Win templates.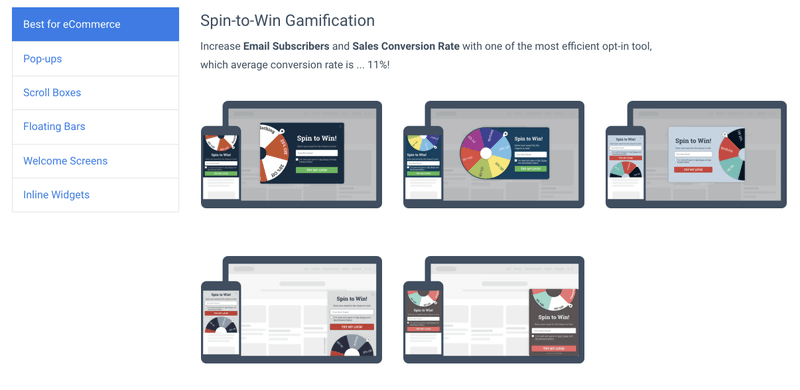 You may also want to adjust the prizes, copywriting, the colors and other details.
3. Show the Promotion to the Right People at the Right Time
Show the promotion to new visitors after 5 seconds as they enter the site: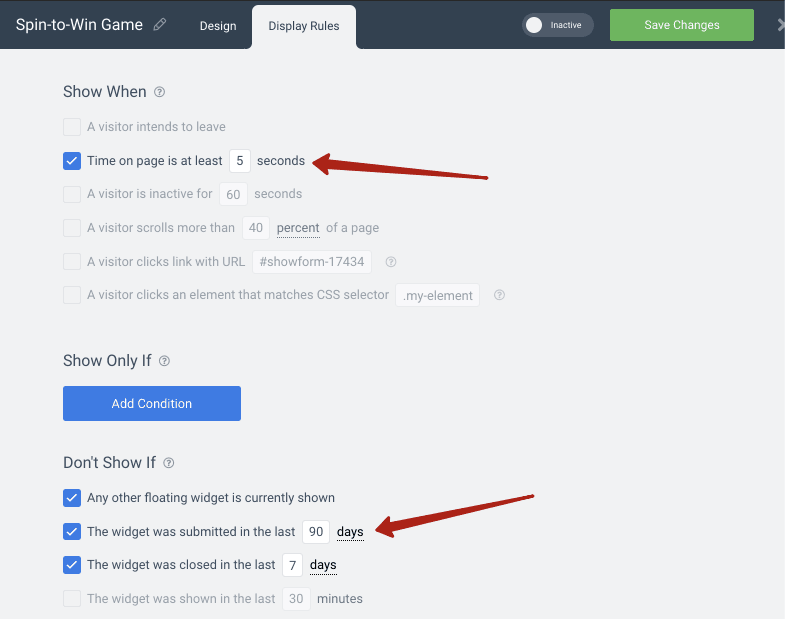 It's also a good idea to set the "Don't Show If" user-friendliness rules, in order not to show the widget over and over again to the same visitors, and so not to annoy them.
Note: You may want to use spin-to-win as an exit intent popup instead of the welcome offer, but generally it will decrease your conversion by 2.5x times, so it's better to stick with the welcome offer.
Conclusion
People love games! So it's natural to use this for boosting your site conversions. Create the prizes coupons and launch the Convertful gamification promotion in 20 minutes or less!