When it comes to setting up an online store, Shopify is one of the biggest names there is – and rightfully so!
But in the world of e-commerce, the reality is that one size does not fit all. Depending on your business needs, an alternative platform may actually work better.
To help you figure out if that's the case, we've prepared a list of Shopify's main competitors and the unique advantages each one holds over Shopify.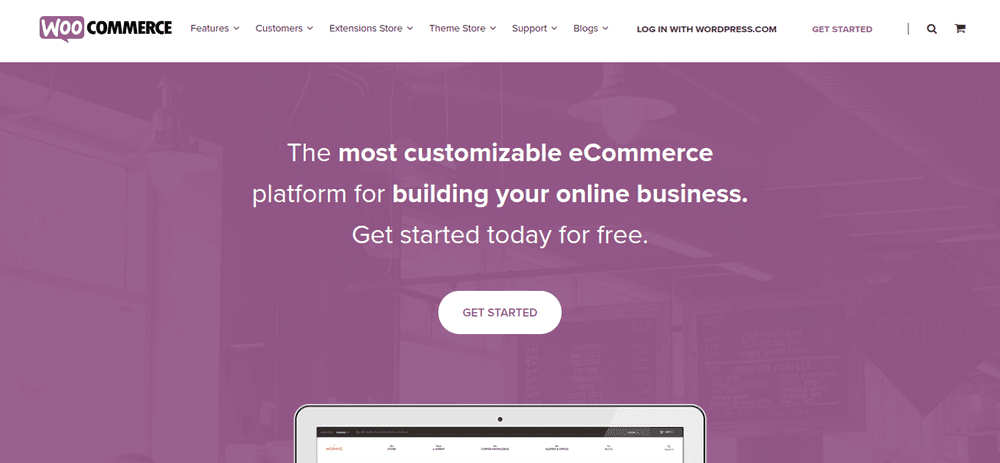 The primary way in which WooCommerce trumps Shopify is by tailoring to relatively small businesses. While Shopify can help dramatically scale your business, WooCommerce instead focuses on selling directly from your blog without needing a separate store. In this case, it has fabulous website extensions for you to tack directly onto your site.
Costs of plans: Free (with costs for additional purchases).
Pros: For starters, it's typically a much cheaper investment than Shopify. And its direct link with WordPress makes it ideal for focusing on content creation. Plus, it's open source, which means your developers can fairly easily attach custom features as you see fit.
Cons: Unfortunately, it also offers fewer extensions than Shopify and isn't quite as technically sound either. And while the plan is free, the costs of add-ons can seriously build up as your business grows.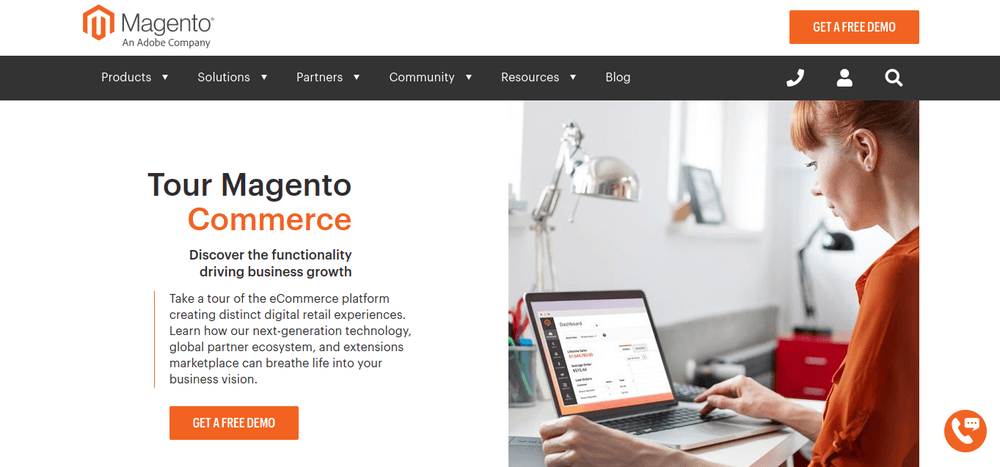 Here's a great option for the expert developers out there. In particular, it allows you to customize code to enhance your design beyond what Shopify allows. With Magneto, you have the freedom to tinker with the nuts and bolts to push your store to stand out of the crowd.
Costs of plans: Vary greatly on need, from $10/month to $22,000/year.
Pros: It's open source like WooCommerce, only with greater flexibility when it comes to integrations, templates, and features. It also plays nice with mobile, is fairly scalable, and has a wide community of users.
Cons: The prices obviously aren't pocket change, and the software is more complex than that of its competitors. Those costs may be worth it, but not if you're relying on novice coders. As such, good customer support is hard to come by, pages take longer to load, and crashes are more common.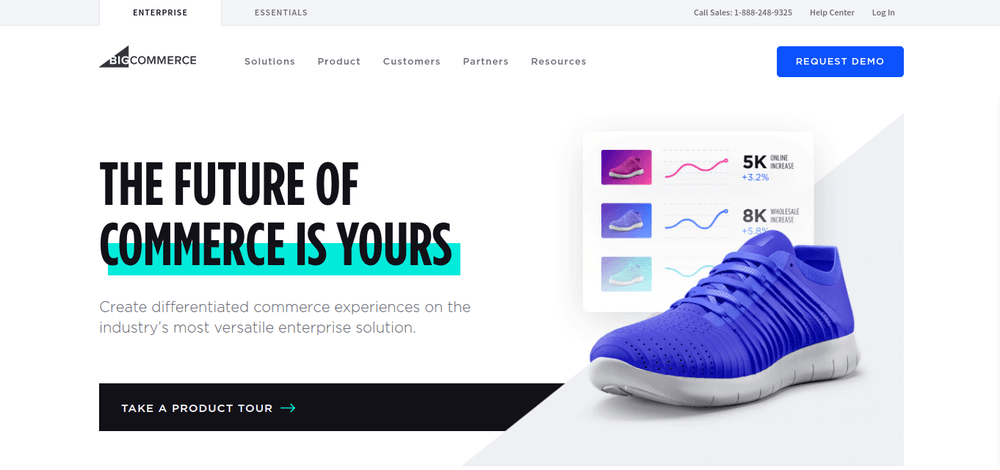 If your top priority is advanced content marketing and search engine optimization techniques, BigCommerce has the edge over Shopify. And while they're similarly priced, BigCommerce doesn't charge transaction fees, whereas Shopify does unless you use Shopify payments.
Costs of Plans: $30/$80/$250 per month.
Pros. Without a doubt, the main selling point is its huge store of blogging and content features. You'll also be able to integrate product reviews and various payment methods into your store… And it has a nifty image optimizer.
Cons. The big one is a cap on your yearly sales cap; charges to raise those limits make BigCommerce less than ideal for scaling. Other knocks against it include a substandard selection of themes and lack of mobile compatibility.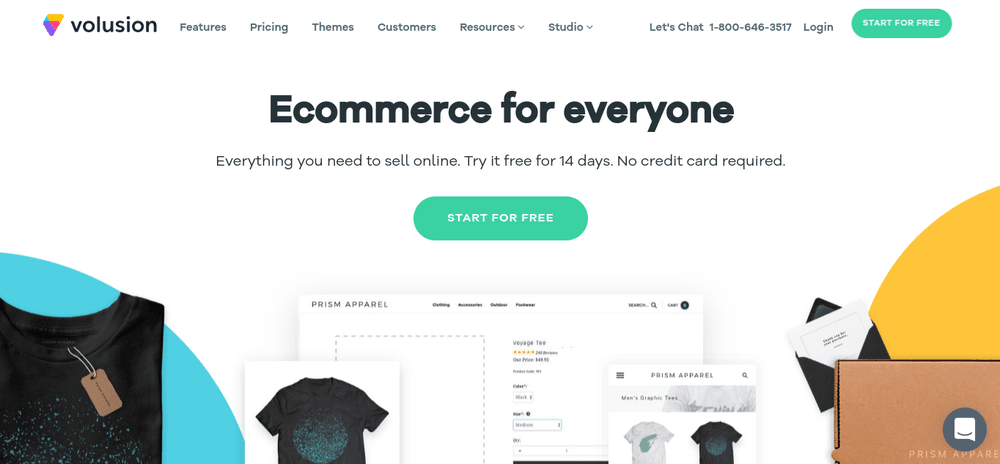 Speaking of no transaction fees, Volusion is a great alternative to Shopify if you're on a slightly smaller budget. Lower costs mean fewer features, but the overall value Volusion provides is well worth the price for smaller or mid-range stores making up to ~$500k.
Costs of plans: From $15 to $269 per month.
Pros. On top of friendly pricing, Volusion is super user-oriented with its intuitive interface, reliable security, and outstanding support (which includes knowledge resources and product education). Tons of template options, solid integrations, and metrics analytics round out its menu of benefits.
Cons. With Volusion, content (unfortunately) is not king. They don't offer a blog feature, and their CMS elements are generally subpar. And much like WooCommerce, those low prices don't stay low if your business is growing; their add-on fees can quickly make a dent in your wallet.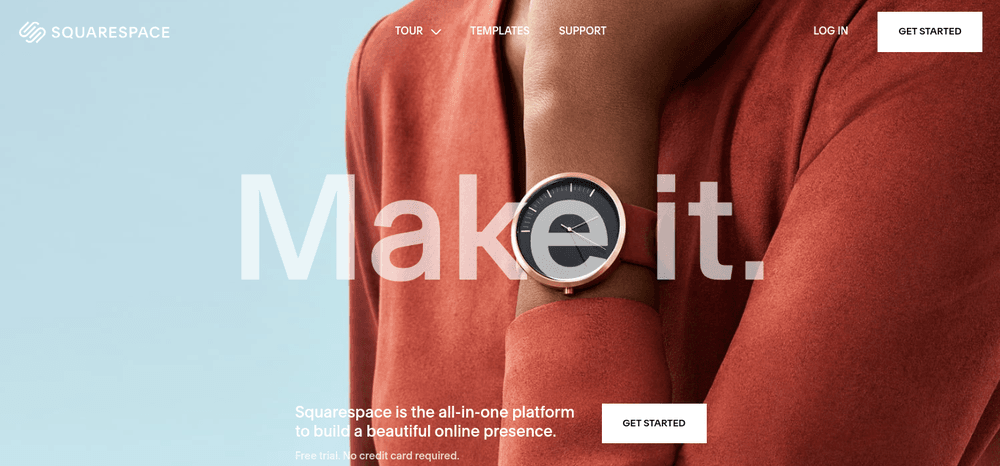 Even more than Volusion, Squarespace offers a cheaper e-commerce solution to Shopify. Smaller teams typically selling 10 to 20 products have thrived with SquareSpace's easy, relatively minimalistic platform.
Costs of plans: $12/$18/$26/$40 per month.
Pros. Besides affordability, you can expect to receive aesthetically pleasing template designs to give your brand the unique look it deserves. Users have also praised SquareSpace's responsive support and data viewing function.
Cons. Cut costs equal reduced capabilities. Squarespace simply doesn't measure up to its rivals when it comes to SEO, page speed, or user interface. And for bigger companies selling tons of products, the **website navigation leaves something to be desired.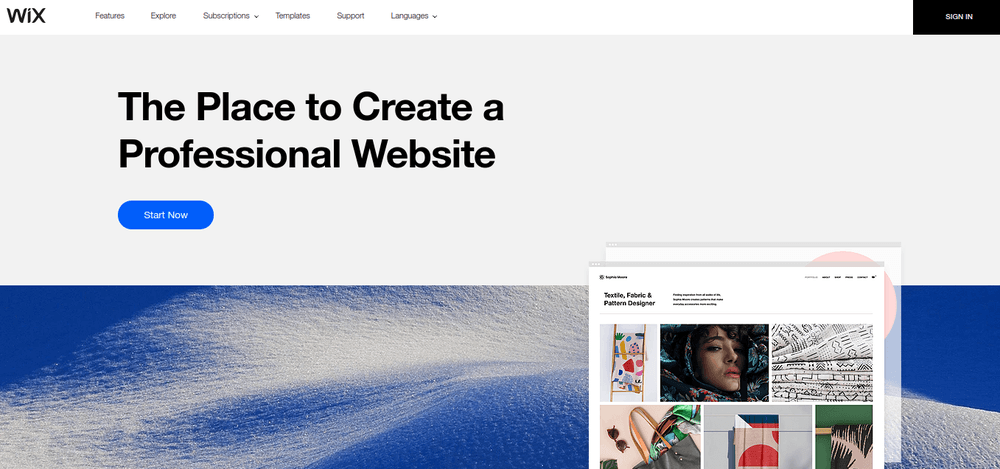 Unlike Shopify, Weebly is centered more around website building than e-commerce. Thus, when putting together your store, you'll enjoy unparalleled ease of use on top of heavily reduced prices.
Costs of plans: Options from 0 – $25/month.
Pros. Weebly offers high-quality webpage functions like search bars, discount promotions, and shipping selections. They also let you painlessly import your existing store from another domain onto their platform if you're looking to make a change.
Cons. In line with many of the website builders listed here, Weebly is better for smaller brands. As such, it doesn't offer as many extensions as Shopify, nor does it lend itself to expedited sales growth.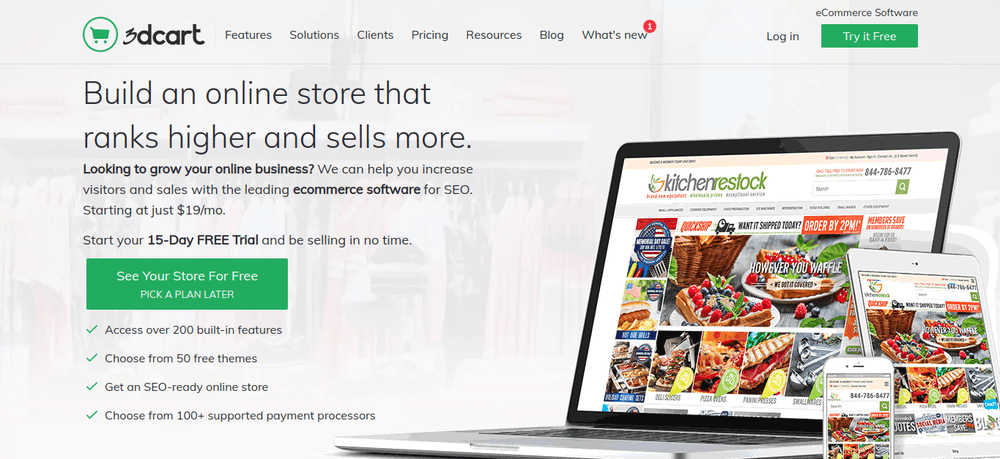 As its name suggests, 3DCart's biggest advantage comes at the checkout. On this platform, you'll find way more payment options than on Shopify, including over 200 gateways and various personalized promo codes. Unlike Shopify, 3DCart promises all of its users these perks, as well as zero transaction fees.
Costs of plans: $20/$36/$66/$100/$130 per month
Pros. All those payment gateways speak to 3DCart's higher commitment to ease of use. Being user-friendly, though, doesn't stop their software from providing an abundance of features, reliable mobile performance, and helpful support resources.
Cons. Relative to the alternatives listed here, 3DCart loses out when it comes to their template themes, which are quite basic. You may also find that other platforms pack in more value for the price of their subscriptions.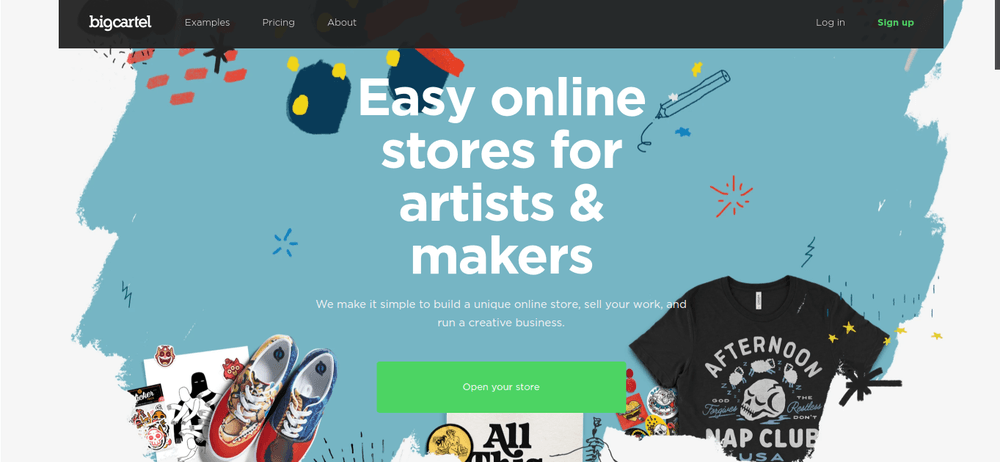 While Shopify presents itself as a solution for every company, BigCartel has instead honed in on a niche. Their product is specifically optimized for creatives running smaller businesses. Reason being – it's cheap, it's simple, and it boasts a nice aesthetic.
Costs of Plans: Free/$10/$20/$30 per month.
Pros. We've covered the two big ones; affordability and accessibility are huge value points here. By giving artists a minimalistic tool that doesn't break the bank, BigCartel lets them focus more on their creative pursuits.
Cons. Naturally, a stripped down e-commerce platform will have limited sales features and app connections. You get what you pay for, and with BigCartel, that also means diminished resources for content, support, and analytics.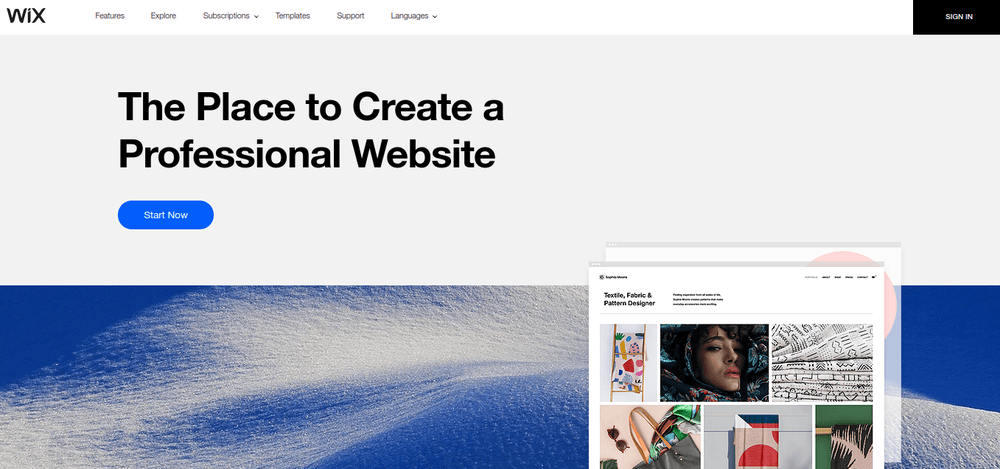 Wix has the edge over Shopify on the strength of its visual design options. In fact, Wix wasn't actually built with e-commerce in mind; it started out as a website builder, and the sales angle was added on later.
Costs of plans: $17/$25 (Cheaper plans don't offer online sales) per month
Pros. It's often the go-to option for "DIY website owners" operating smaller-scale companies because of its intuitive setup. Plus, a deep image inventory and wealth of content options further boost Wix's value.
Cons. What Wix offers is certainly a quality platform, but they don't give you much wiggle room. You won't have the luxury of enjoying as many payment channels, nifty extensions, or general sales options. And as for developing custom code, it's pretty much a no-go due to Wix's technical limitations.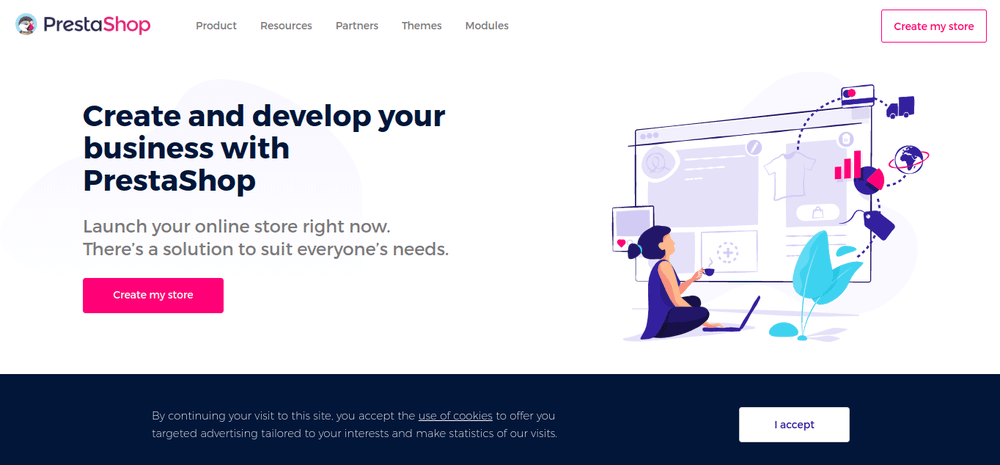 On the other end of the spectrum from Wix lies Prestashop, which has more open source flexibility than Shopify. With it, you'll have the ability to customize your templates, security settings, hosting sources, integrations, and more. All in all, this is a great choice if you're looking for advanced software and have the bandwidth on the engineering side of things.
Cost of plans: $20 for Basic (Further plans coming soon).
Pros. Despite its impressive versatility, Prestashop still manages to be an easy program to install, employ, and navigate. Plus, it's currently both cheap and secure.
Cons. As with many of the platforms above, once your business scales upward, you may hit some speedbumps. For one, support is mediocre and add-on prices tend to stack up. And compared with Shopify, the features you need just won't be as conducive to growth.
Conclusion
As one of the most trusted e-commerce platforms out there, Shopify is often an easy choice to turn to. At the very least, over 800,000 merchants currently seem to think so.
But, if your business currently matches any of the cases just discussed, you should absolutely consider a different path. Whether you value price, content, custom design, or something else altogether, It's very possible that one of these competitors does it better.
So as you prepare to boost your online sales presence, make sure to dig into the choices at hand. And when you make your choice, don't just look at what's most popular; instead, make sure to go with the platform that best aligns with your values.