This week we're introducing additional WordPress targeting options, analytics summary in the sites list, Google Tag Manager support, and onboarding helper.
Additional WordPress Show If Rules
In your widget's Display Rules tab you can now find additional show if options for WordPress, allowing you to target page types and different roles. Note, that you can now target 'Product' page for your store.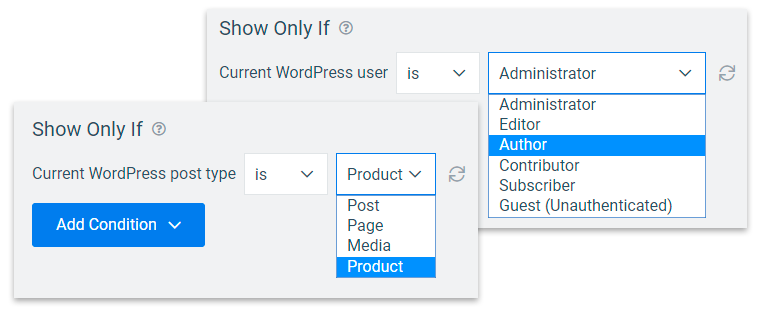 ❗Please update your Convertful WordPress Plugin to the latest 1.5 version for the new targeting to work!
Analytics Summary in the Sites List
When you manage one or several sites, you can now see the combined performance of this site's widgets in the site list:

Google Tag Manager Support
Whit this update, we're introducing the updated version of connection script, which now supports embedding via the Google Tag Manager (GTM). Thus, now you can connect Convertful to the sites/projects where you have access to GTM dashboard only.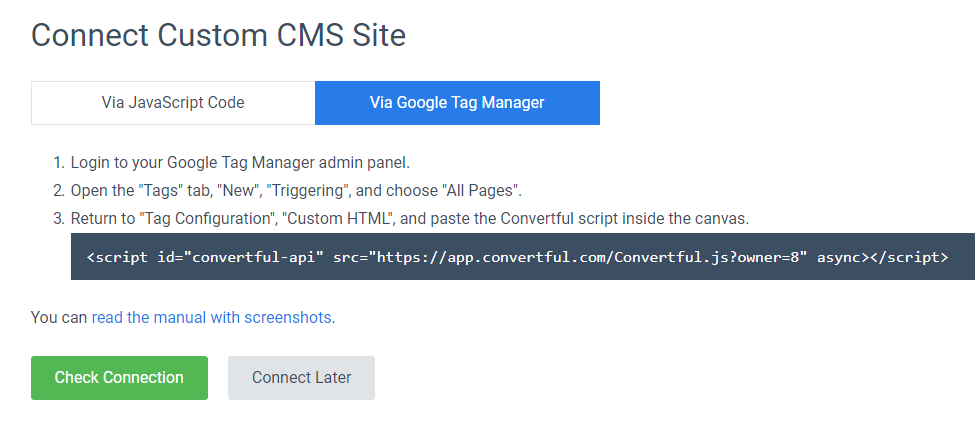 Don't worry! 🙂 The old script version works as well, you don't need any adjustments for previously connected sites. They will keep working as intended.
Onboarding Helper
When creating a new account or connecting a new site, you'll now see a step-by-step instruction guiding you from connecting the site to getting first subscribers. This will help our new customers and your affiliates to get started.