This week we're introducing the refined builder UI, content lock widgets, Convertful links, and Alore Integration.
Refined Builder UI
Based on increasing functionality and your feature requests we updated the interface of widget builder to make it more natural and easy to use. Take look at this short video review for details:
Content Lock
You can now use welcome screen widgets to create content locks for your site. Just make it appear right with the page load via Display Rules, disable closing via the scroll, and set the close button type: none.

Convertful Links
It's a brand new trigger type allowing you to set up the widget to appear when a visitor clicks the link with specific URL. Another great feature of this trigger is that you may now share direct links to your site with this specific links to open the widget automatically: https://mysite.com/#showform-1111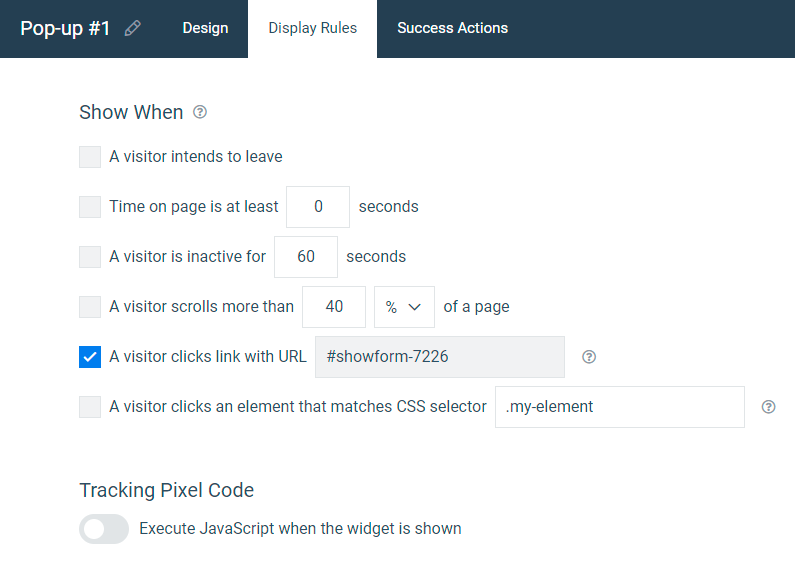 Alore Integration
The list of our integrations increased again. Now you can send your subscribers to Alore CRM account and its contact list. Take a look at connection guide for details: https://app.convertful.com/docs/integrations/alore-crm/.