Today, we're introducing the HUGE 3-in-1 update.
Spin-to-Win Widgets
It's one of the most effective opt-in tools, which average conversion rate is … 11%!
I will write this in the text just to make sure you don't think this is a typo: ELEVEN percent!
This. Changes. Everything!
It also makes your site even more engaging and fun for your visitors, as they are able to try their luck, winning one of the prizes!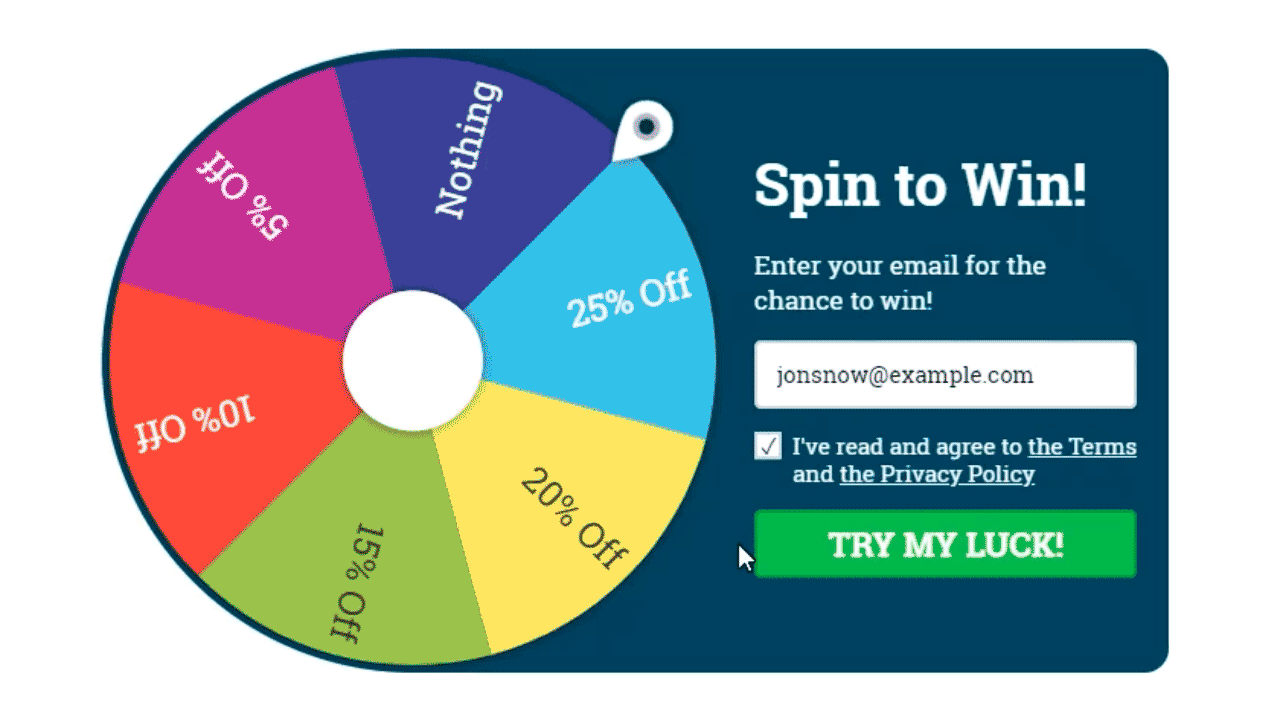 Spin-to-Win is PERFECT for eCommerce, but it works great for other business industries as well. (Just check Neil Patel's site as example.)
What's more, especially for you, we prepared the fully localizable and the MOST customizable Spin-to-Win on the market!
5 completely different layouts, separate layouts for mobile devices, fully customizable colors, and about a dozen other design options — all of these will make a spin-to-win fit your store design perfectly.
Read the Spin-to-Win Setup Manual for more details.
Scratch Cards
The #1 Most Wanted gamification tool (based on your votes in the December survey) is finally here!
This bright, engaging and neat scratch ticket would make your in-store experience even more fun for your buyers!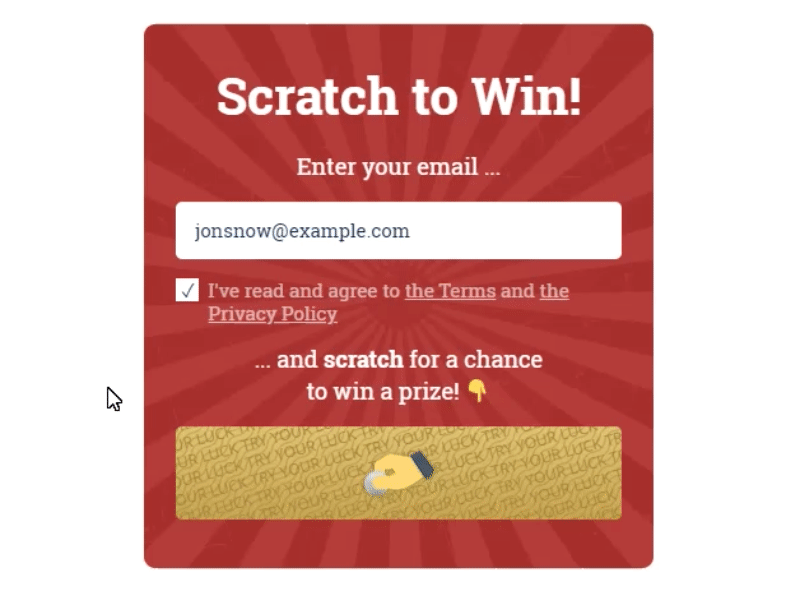 Fun fact: This tool is almost unique on the market, as none of the Convertful's major competitors provides it yet.
So this also would be a NEW experience for your visitors, which they will definitely remember.
What's more: these Scratch Cards are FULLY customizable. You can choose a scratch surface (from Silver, Gold, and Carbon) and even localize the small "TRY YOUR LUCK" text on it!
Read the Scratch Card Setup Manual for more details.
Dynamic Text Replacements
75% of consumers say that they are more likely to buy from a seller that calls them by name.
Now you can welcome your returning subscribers by name, using this automatic personalization tool, in order to increase your engagement and conversions.

Convertful can take first names and other subscribers' data right from your Email Marketing Platform / CRM once you set this up.
And you can also use this with the gamification, to dynamically insert the prize and the coupon code to the "Thank you" screen of your widget.
Which means your "Thank you" screen with a coupon is 100% customizable as well (which is available only with Convertful).
Read the Dynamic Text Replacements Manual for more details.
…
All of these amazing features are available in the current Pro, VIP, LTDF and Early Bird plans, without any extra charges!
What a time to do an online business! ❤️