This week we're introducing White Label dashboard, display rules groups, and scheduled email reporting.
White Label Dashboard
For the account with White Label features, you can now set up a White Label app for your clients, making a fully rebranded clone of the Convertful application, on the custom domain, with permissions to see/edit widgets: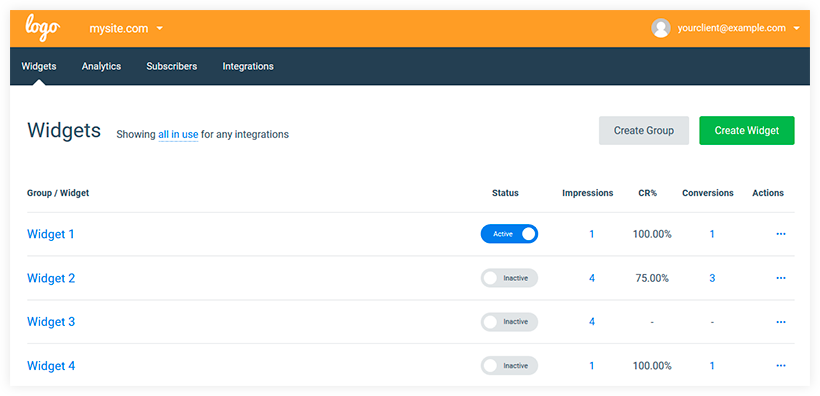 See the relevant article for the details: https://app.convertful.com/docs/start/whitelabel/.
This feature is currently available only to the limited number of early adopters who pre-ordered the White Label. This feature will be available to everybody within the new Agency pricing plan on Mar 18.
Display Rules Groups
In your widget's Display Rules tab, Show Only If section, you can now create sets of conditions. Conditions combined with 'and' will be checked simultaneously, and conditions divided by 'or' will be checked independently. Thus, you can now display widget if at least one set of 'or'-divided conditions is true: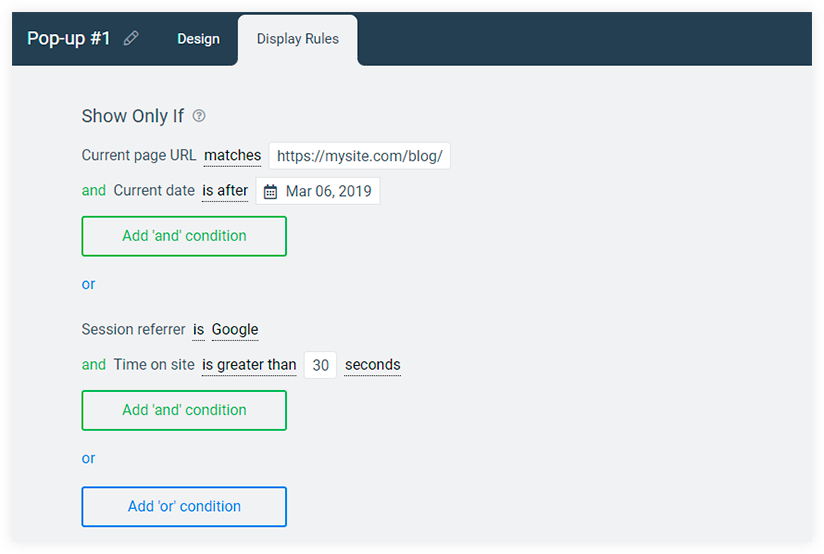 Scheduled Email Reporting
In your site's Settings, you can choose/add emails to send email reports about the widgets performance. These reports display the relevant analytics stats, including data of site visits, conversions, likes, follows, CTA clicks. Using relevant checkboxes, you can choose to send weekly and (/or) monthly reports.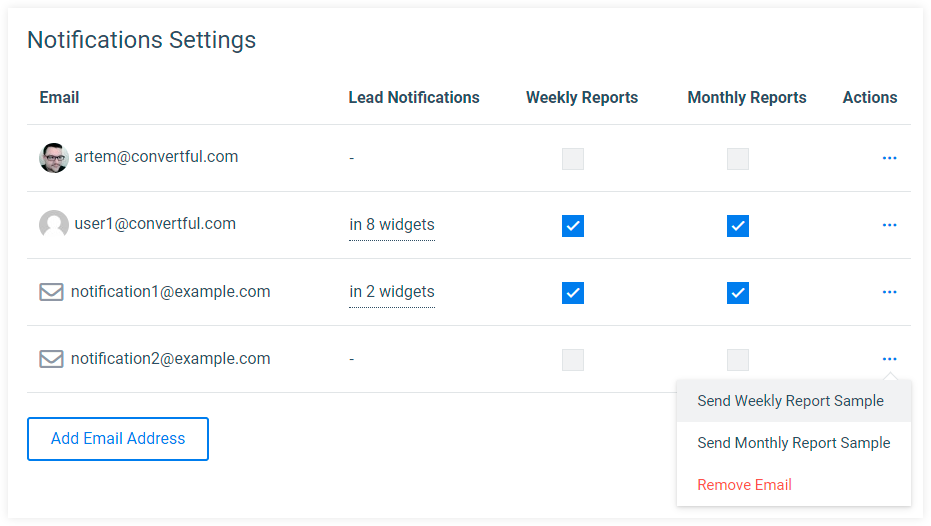 Weekly reports will be sent at the start of the specified day and timezone, that you can change at the same site's settings tab: