This week we're introducing Convertful subscribers list and GEO targeting feature.
Subscribers List
For each site connected to your Convertful account, you can now access the built-in subscribers list in the relevant section Subscribers. This list and its columns could be adjusted and filtered according to your preferences and based on the submitted data:
In this list, you can also access subscriber's details by clicking the email. This page contains subscriber's activity log, showing widgets he subscribed to, submitted details, and where this data was sent. Also, this page contains general collected information about the subscriber, including input fields and accepted agreements, first and last session, location, device, and more: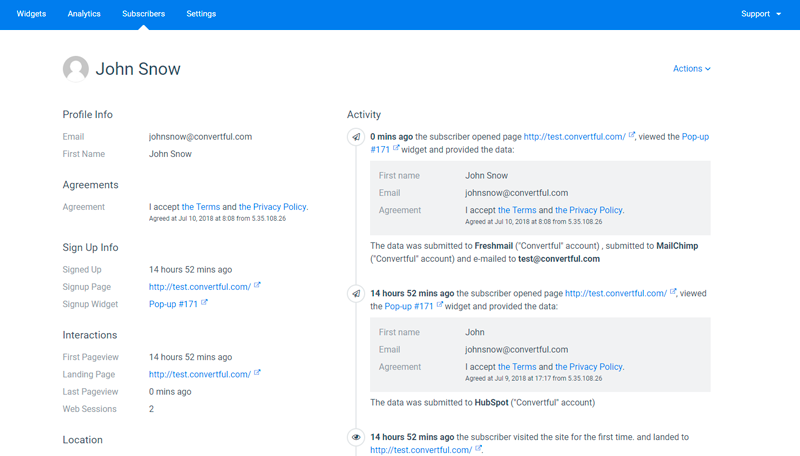 With subscribers list, you can now activate your widgets without connecting any integrations or email notifications.
Note, that we store subscribers details only for the period of time you specified in site's settings:

GEO Targeting
You can now target your widgets based on the visitor's geo position, defined by the IP address. In the widget's Display Rules tab – Show Only If conditions, you now got rules allowing to target by the visitor's country, region, and the city:

Also, GEO targeting allows you to see the subscriber's location details in the subscribers list: