This week we're introducing email notification feature — you can now set up your widget to send an email with subscribers details to the specified address.
In your widget's Integration tab, you can now use a new option of the dropdown list — Email Notification: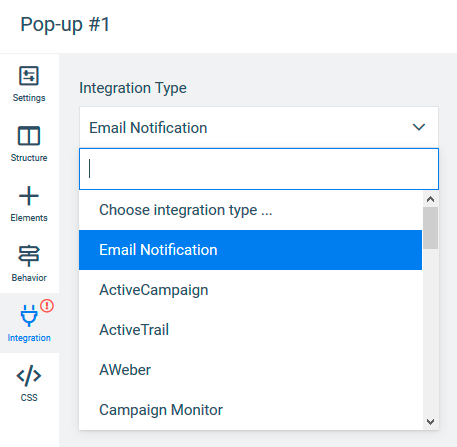 To set it up, you need to enter the email which you would like to use to receive notifications and press the Continue button. Note, that you can use any email, not necessarily the one you use to log in.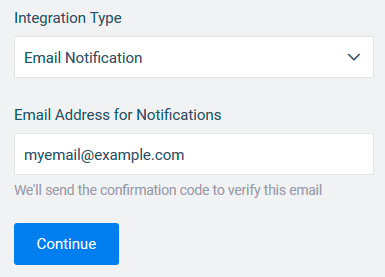 Next, on the address you specified you'll receive an email with the confirmation code. Enter this code and press the Connect Email Notification button: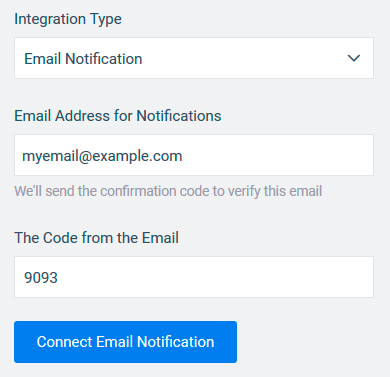 That's it! Now everytime someone subscribes to your widget you'll receive the notification email. This email includes the name of the widget, which subscriber used, and all input fields data, including the hidden fields.
You can use email notification in combination with other integrations and (/or) with HTML forms as well.
Note, that there's a limit for notifications you can receive during the month which depends on your Subscription Plan. You can track this limit in your account's billing page: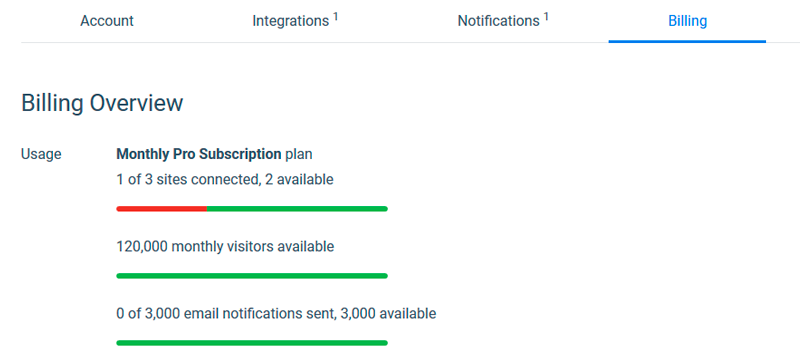 After reaching the monthly limit, contact lists you connected via integrations or HTML forms will still receive subscribers data, but you won't receive email notifications of new subscriptions until the next month.