Floating Action Button
Sometimes your visitors just automatically close your offers, and regret about this, as they can't get them back.
Now you can provide them with the option to quickly re-open the offers they close using the new Floating Action Button.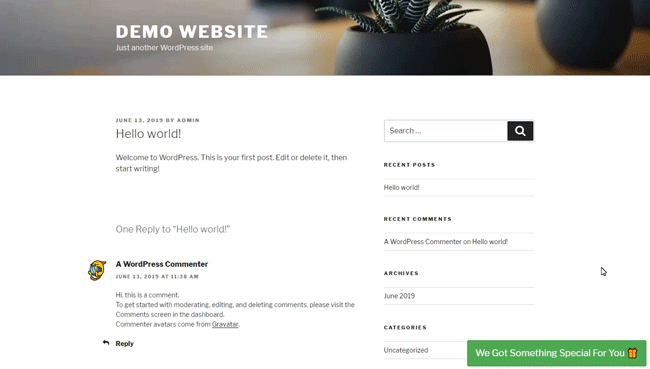 To add such a button, just go to your widget builder, press the plus icon for adding a new screen to your widget, and pick the Floating Action Button option: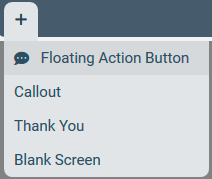 Once added it will create another special screen, which you can use to customize such button's text, layout, and position on the screen:
It will also add the additional "Show When" trigger for your widget (which is always enabled): 

The floating action button works the same way as a regular widget screen would. It respects 'Show if' and 'Don't show if' targeting rules you specify for the widget's display rules and stays on the screen until the widget is submitted.
Fault-Safe Widget Editor
We care about your data great.
This applies not only to your subscribers, but also to your creativity efforts.
From now, when you're editing a widget, we backup the changes locally in your browser. If your login session expires, or internet connection is lost, or you accidentally close the browser, – from now you're all safe.
Just return back to the widget editor, and restore the backup in one click:

Load Speed Improvement
If you have 25+ active widgets on your site, previously you could see a single certain delay in loading widgets right after you edited one of them.
We improved this greatly, so now this should load faster than ever.
We'll keep investing our time and efforts into overall technical improvements and loading optimization. We'd like to thank you again for all your feedback, that allows us to improve the Convertful further.