Stacked Homes is a Singaporean-based online real estate editorial platform providing home buyers, sellers and renters with comprehensive insights into the real estate market in Singapore. Their target audience is anyone who has an interest in the Singapore property market: people looking to buy, sell or rent, people seeking advice on regulations, or those who just want to know what they should do with their property.
How Has Convertful Helped Stacked Homes?
Being an online editorial platform, Stacked Homes' first point of contact with their audience is mainly through their website. Instead of waiting for visitors to click on the signup tab directly, they use Convertful to create first touchpoint messages for visitors that lead directly to their lead signup form, helping them gain a significant increase in newsletter subscribers.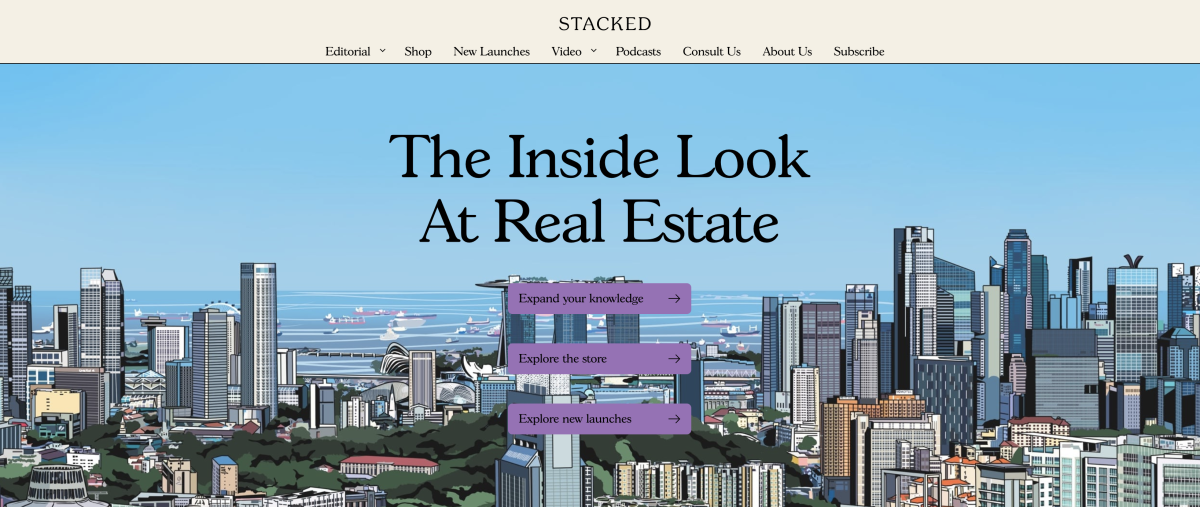 What Does Stacked Homes Like About Convertful?
Convertful offers over 100+ templates of varying designs and types. With a drag-and-drop design editor, each template can be easily edited and customized to suit any business.
"Most other tools are very rigid in that you'll need to select a template and can only enter texts in certain fields. Convertful allows me to choose from many different designs, e.g. pop-up, welcome screen, callouts…"
Convertful comes with a live CSS editor, making it easy to preview and edit designs on the go.
"[Convertful gives] me the tools to edit CSS. The CSS editor is live – allowing me to make changes and preview it without having to open a new tab."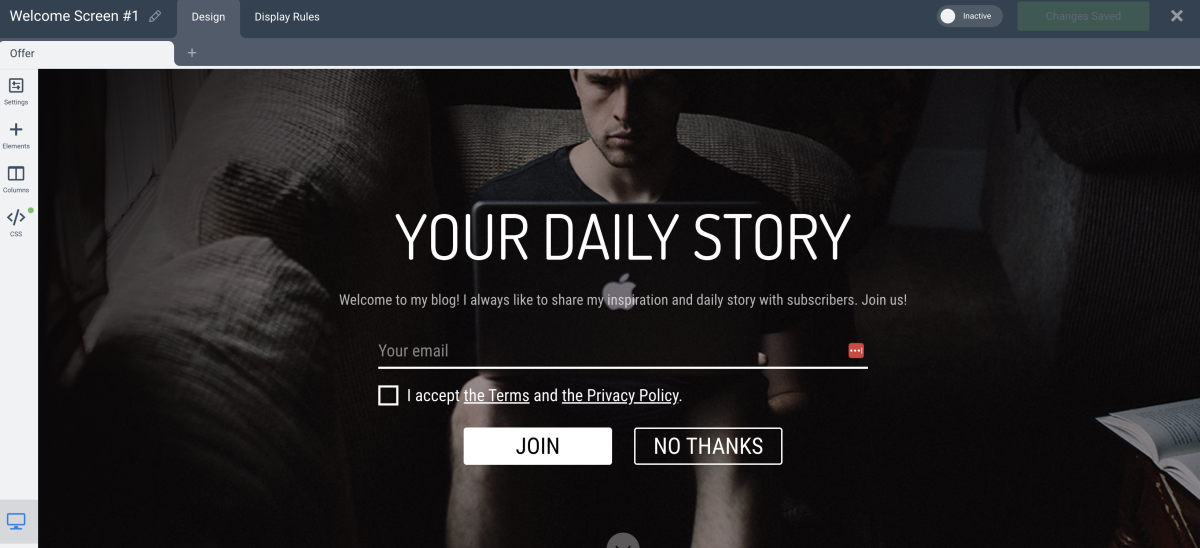 "Flexible, powerful – yet easy to use"
"It's also as simple as inspecting the element and targeting the correct class. Every Convertful widget has an ID that gives me full control over how each widget looks so there's no overlap in code affecting other widgets too. It's so powerful that I can replicate exactly what our designer submits to us – this is impossible with other tools."
Lead Generation
Not only does Convertful let you know which page leads are signing up on but it also allows you to connect and pass this information, for example on to a lead form.
"When I was tasked to identify where leads are signing up on our lead form, Convertful became the go-to tool for this. Most other companies would let you know where your signups come from (which pages they input their email address) – but Convertful takes it one step ahead by allowing me to pass on the page information to another form where we generate leads. This means that when the lead submits their information, I know exactly which page converted them."
"I'm not a developer, so Convertful very easily lets me input the fields I want captured and passed onto my lead form so that it appears in the URL as a UTM code. As a non-technical person, what this means is that I can very easily create new forms and calls to action to test conversion rates like a marketing person while having the customizability of a developer. I can also choose exact placements – and even customize by article category… Not a lot of companies provide this!"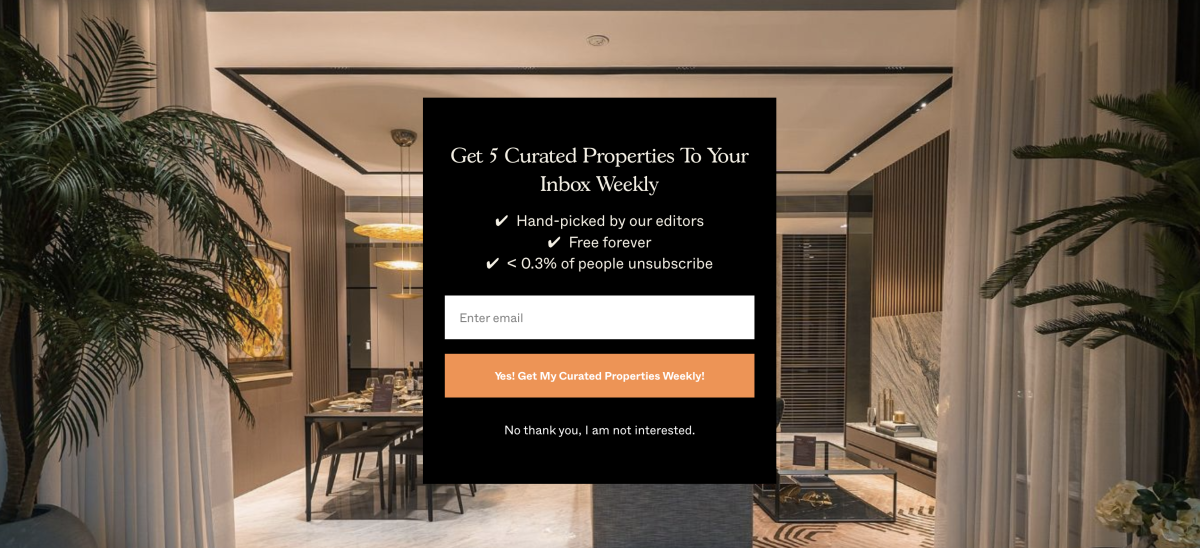 Ability to easily and quickly test forms and pop-ups to find the one that works best for your business:
"Testing was also a breeze – to test our forms/popups, I can very simply duplicate a widget, rename it using an internal naming convention, and then edit and publish – all within a couple of minutes."
Stellar support team that is quick to respond and troubleshoot all problems:
"Support is stellar. Every time I have an issue, Convertful replies in 24 hours. And unlike some customer support where replies are sparse and they seem to lack sympathy for your issues (or push the problem to others/blame lack of features), Convertful very quickly recognizes the issue, tests it for you and fixes it within a couple of days MAX."
Should Businesses Be Using Convertful?
"Absolutely, 100%. In fact, I wouldn't waste time looking at other tools unless you want to create something simple and don't wish to customize your pop-ups. The flexibility yet powerful features is more than enough."