Today we bring you a new tool to boost conversion:
Introducing Progress Bars
In your widgets, you can now use progress bars to slightly push the visitor to perform the next step. Even though this element seems simple, it has a great psychological influence. Basically, we all like to complete things we started. The closer we're getting to finish – the more our determination is. So progress bar helps you to visualize for your audience that they are very close to getting something nice and useful  – just one little step left. Try to A/B test your current offers against their duplicates with progress bars and you'll see the effectiveness in numbers.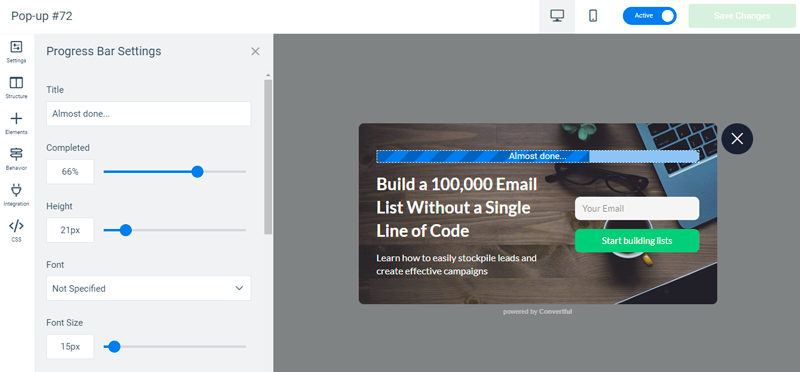 Progress bars are fully customizable. You can choose the colors, text, animation and its colors, completeness level, shape, and sizes that fit your widget's and site's design the best. Give it try!