This week we're introducing new subscription plans, new targeting tool, and videos autoplay feature:
New Subscription Plans
You can now purchase the subscription plan directly from your Convertful account, Billing section: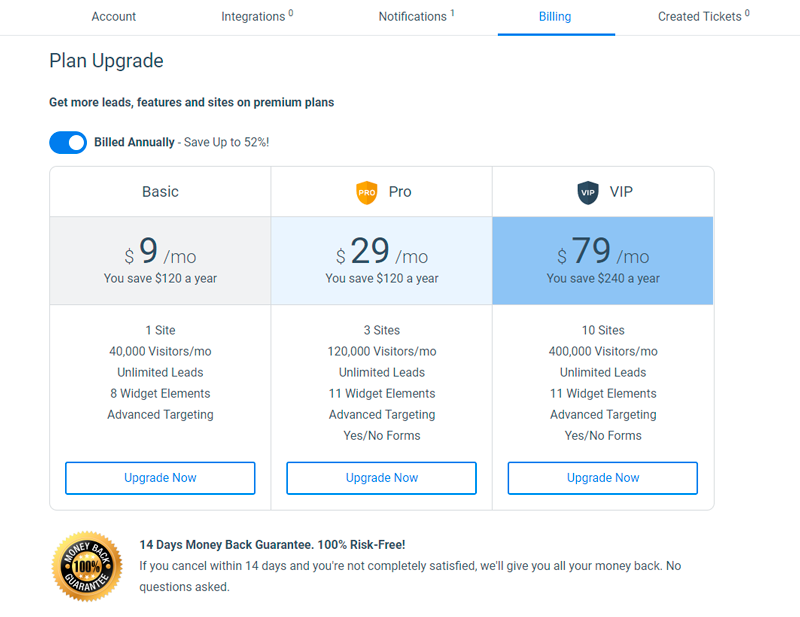 See details about features available with every plan on the pricing page.
New Targeting Condition: Cookie
You can now display widgets based on the specified cookie and its value using the relevant 'Show only if' condition in the 'Behavior' tab:

Video Element: Autoplay
You can now set your widget's video to play automatically by turning on the relevant control switch. Share your love with subscribers by adding a 'Thank you' video!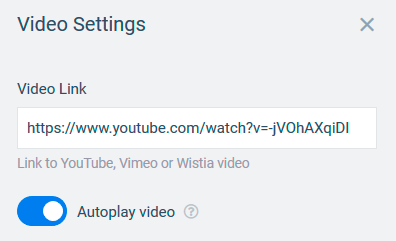 Note, that this feature works with the browsers, that support it. Safari and most of the mobile browsers are blocking autoplay by default.
If you have any questions about this new functionality, feel free to drop us down a comment or create a ticket at our Support Portal.[/vc_column_text][/vc_column][/vc_row]