Christmas is just around the corner so today we are happy to share some relevant templates for this occasion:
(Note – Click on any of the images to see a larger preview)
We have added Christmas templates for all common widget types, so you'll be able to pick the one that suits your needs and ideas.
You can access new templates in the "Special Occasions" section of the templates base: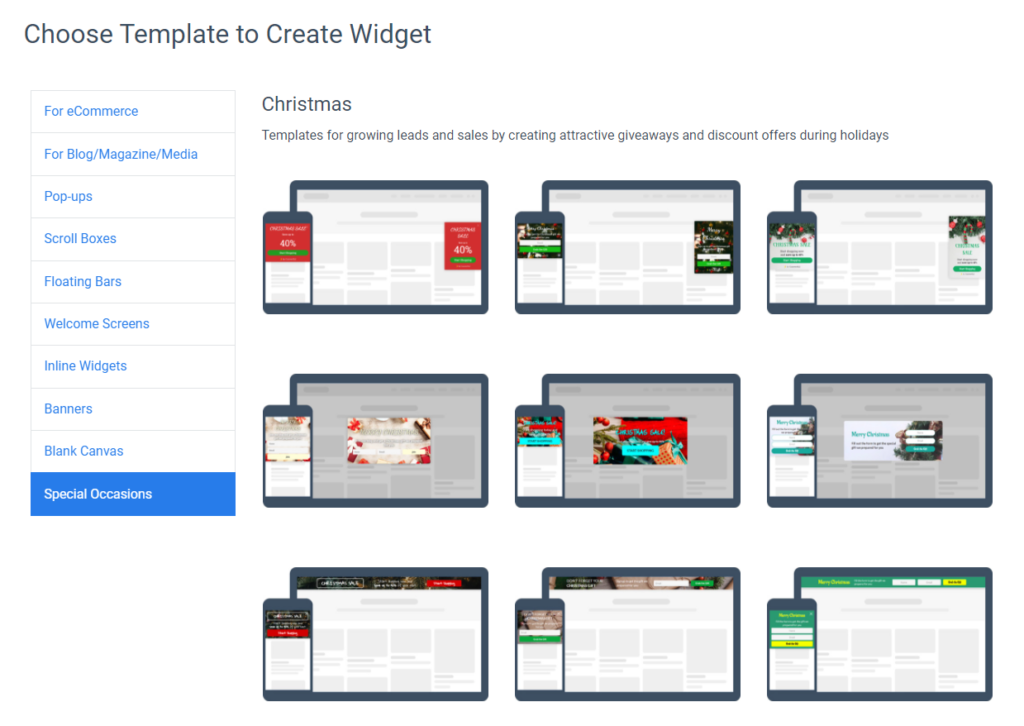 Christmas widget templates will help you grow leads and sales by creating attractive giveaways and discount offers. Happy Holidays!