Mobile Forms
Click-simple customization of Convertful mobile forms.
Keep your offers relevant and attractive for all types of devices.
Google Mobile-Friendly
Convertful forms are designed to meet Google Mobile Requirements. Use Convertful customization and behavior tools for creating mobile-friendly forms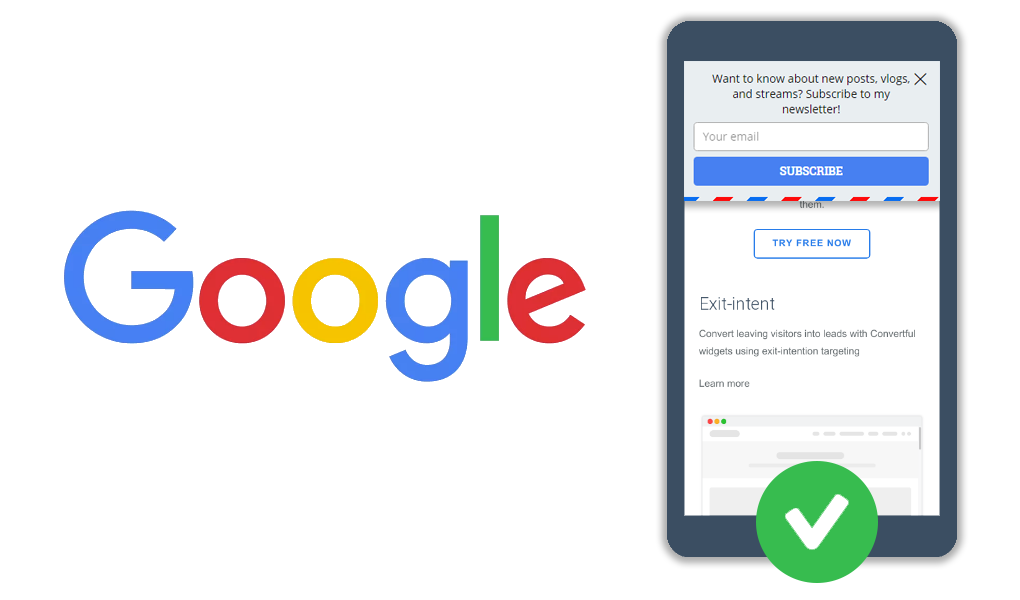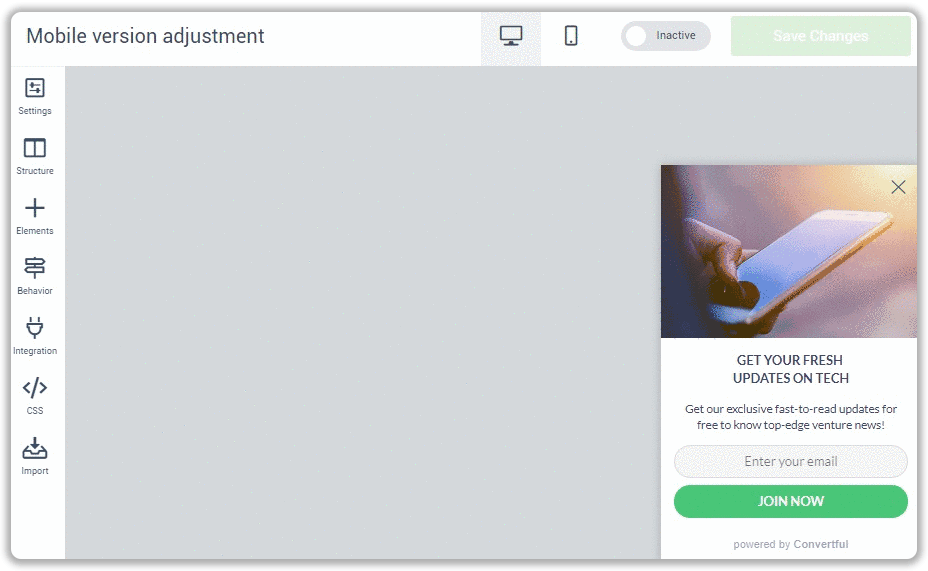 Customizable Mobile Version
Each form comes with a handy mobile version that can be customized and configured.
Customizable Style
Design elements the way you want. Create forms that fit your website's look and color scheme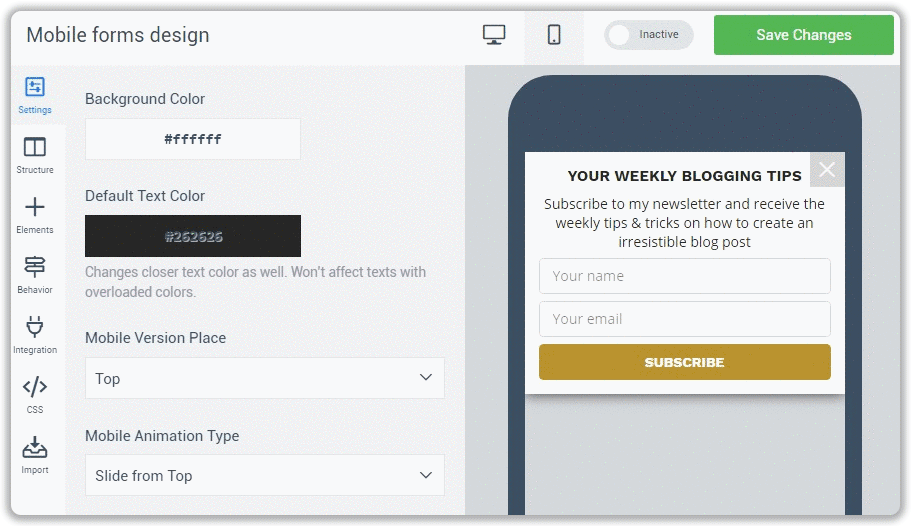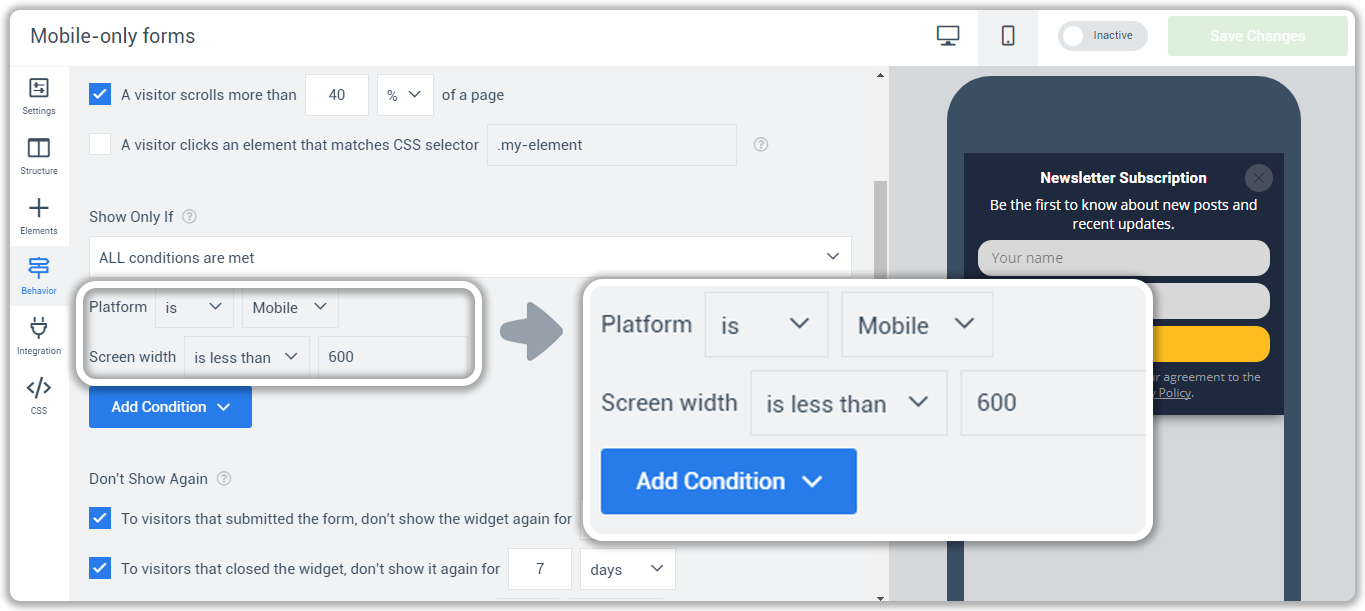 Platform and Screen Resolution Targeting
Create forms specifically for mobile devices by using precise targeting tools
Intelligent Responsive Design
Mobile versions of all forms hide excess data that overlays too much content on mobile screens