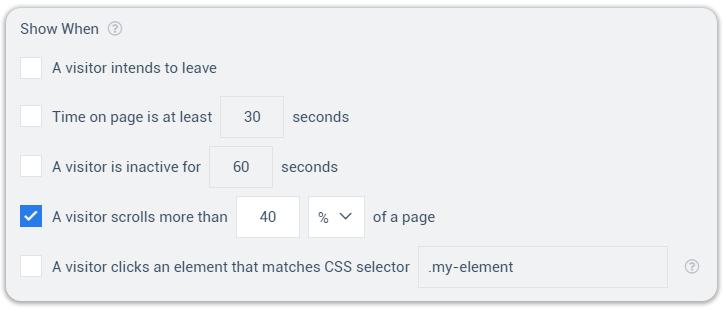 Annoyance Free Forms
Display every form at the right and most natural time so not to annoy visitors.
Welcome Engage
Engage the very new visitors in a special way, targeting them by a visit #.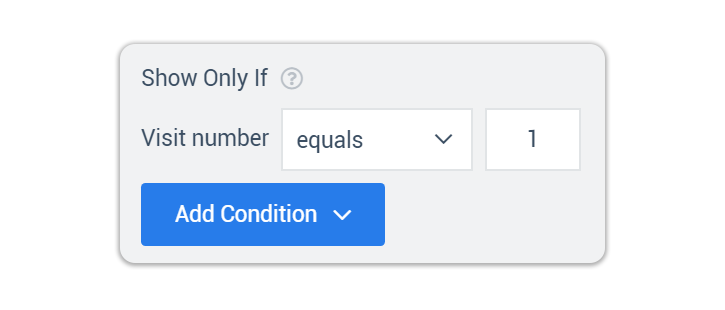 Hyper-Targeted Content Offers
Offer relevant content based on real and hot visitor's interests.
Distraction Free Forms
Don't show forms on pages where visitors need to be focused: cart, checkout and so.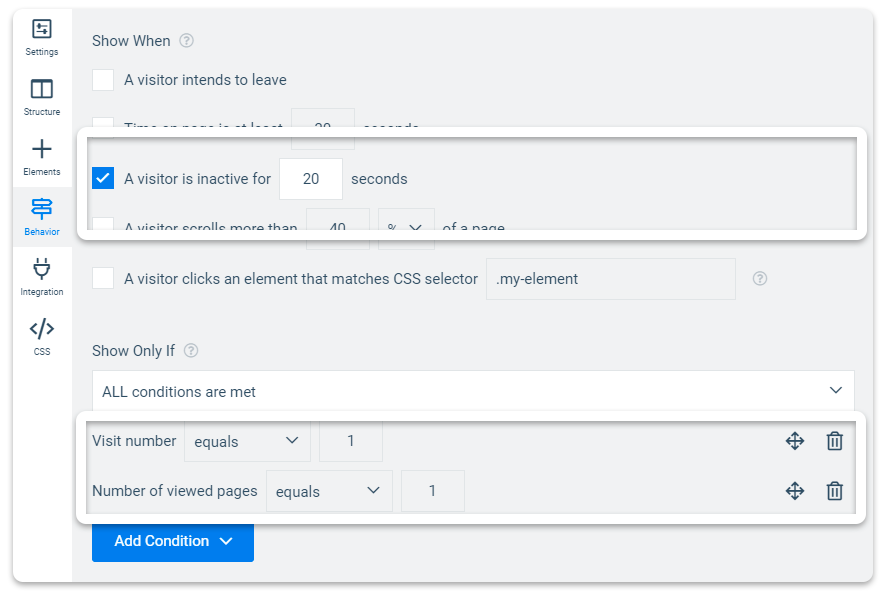 Smart Welcome Discounts
Target cold visitors only to increase the revenue without reducing the overall profit.